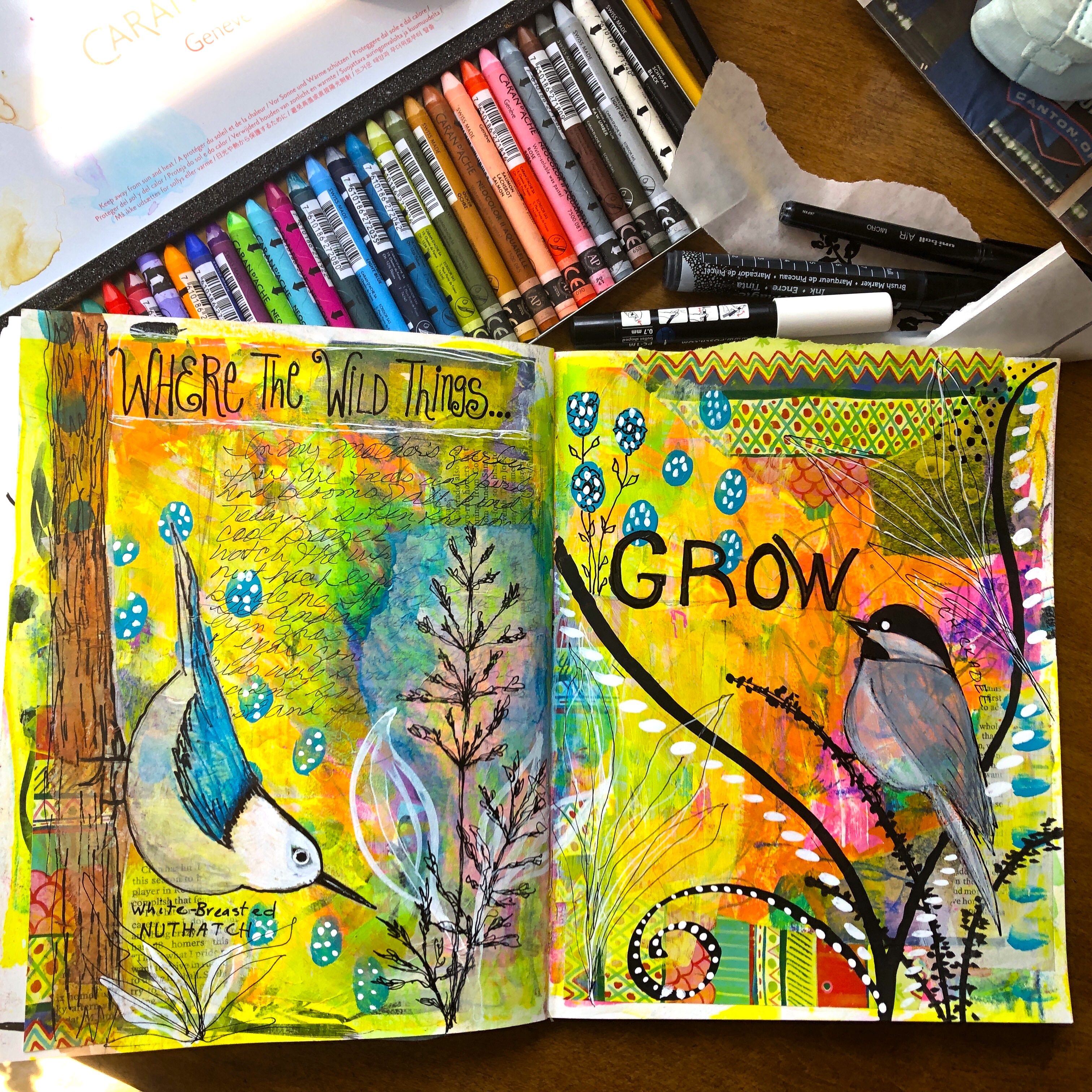 Into the Garden: Learn to create whimsical, colorful art in your own unique style
Are you inspired by bright colors, whimsical art, flowers and fauna?
Would love you to learn how to create colorful flowers and some of your favorite garden birds and animals?
Are you inspired by nature and wish you could capture more of what you see in your art journaling?
You will learn:
techniques, tips, marks and patterns that you can use over and over to create your own magical, creative art.
how to create a pleasing composition on the page
to incorporate your soul's essence and your unique creative voice into your art.
What to expect:
Over 12 hours of recorded class time, previously recorded live
Detailed supply list (plus how to use what you have on hand) - you can preview this list below.
Weekly live classes will include:
Black and white botanical drawings
Mixed media backgrounds
Creating your personal library of marks and patterns
Folk-art inspired Florals
Whimsical Birds and Butterflies
Animals in the Garden
3 Additional Bonus Lessons (pre-recorded):
Drawing unique floral patterns and designs
Minette's favorite tips for getting your animals onto the page
How to create your own nature inspired palette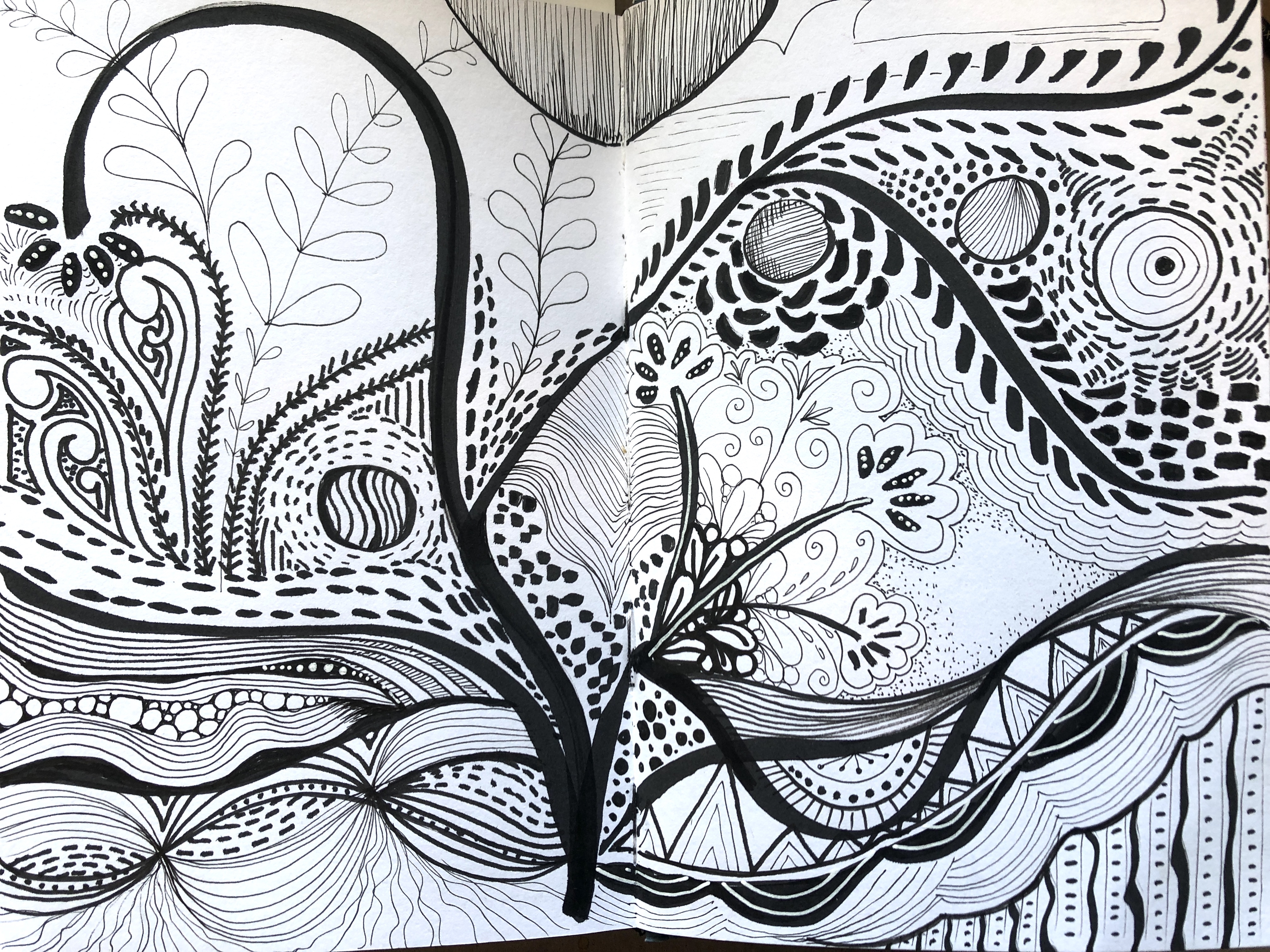 Whimsical Black & White Lines
This will be so fun and addictive! Play with different types of pens, linkes, marks and botanical-inspired shapes. Learn to loose up, let go and let your imaginary garden grow wild.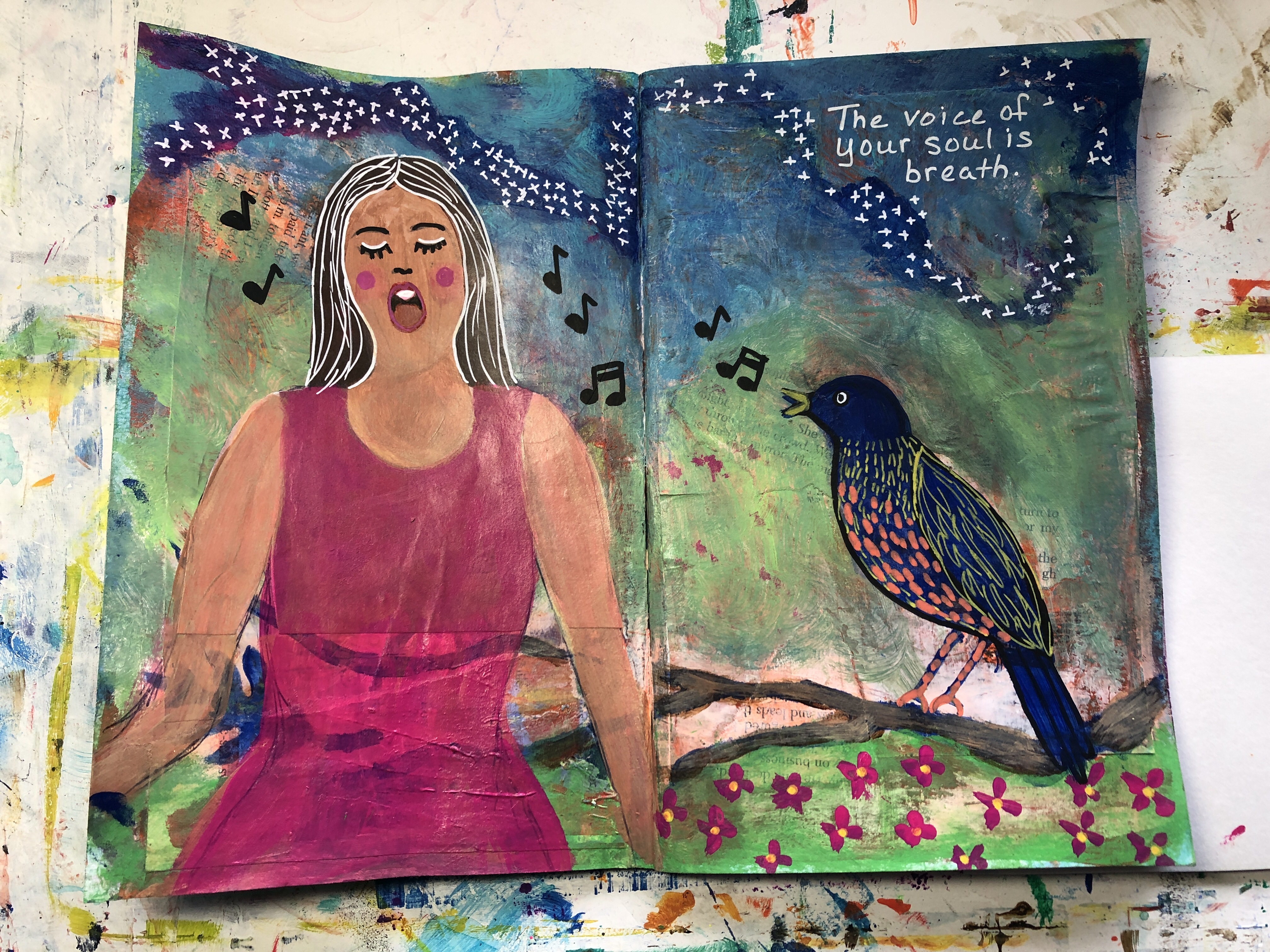 Expect the Unexpected
Yes, there will be lots of art-making and there will be writing, some poetry and collage in the mix. In true art journaling fashion, you will explore your connection with nature on the pages of your journal.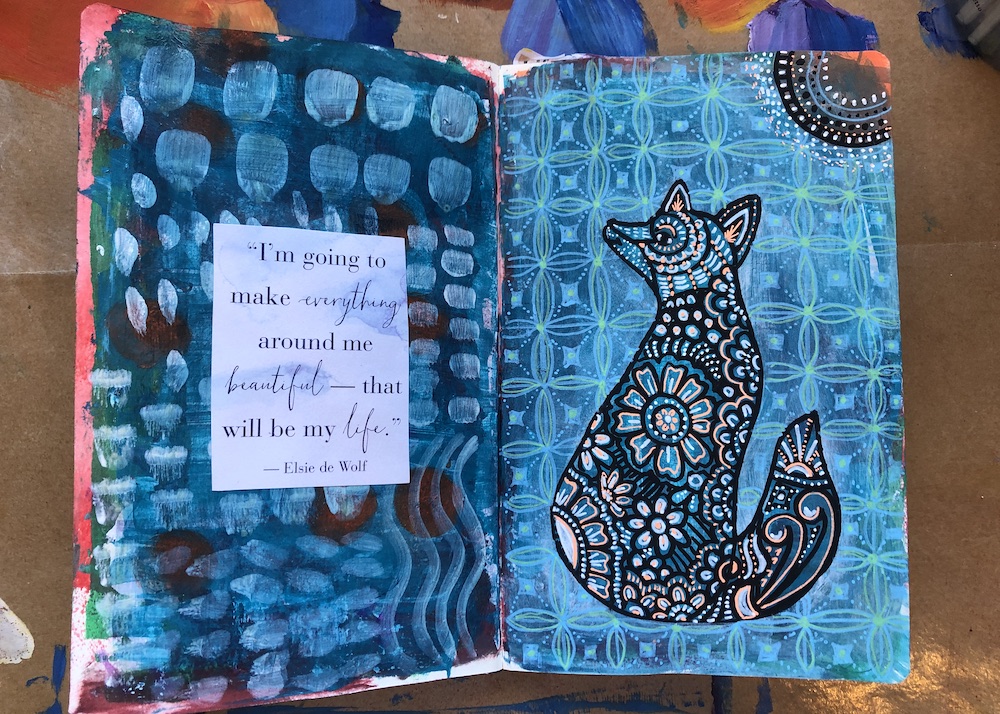 Explore Color, Image & Pattern
Art journaling is all about play and experimentation. In this course you will explore a variety of styles, tools and materials as well as subjects so that you can discover what you love to create.
Hi, I'm Minette
"Making art is a courageous act of self-love."
Hi, I'm Dr. Minette Riordan. I am an artist, writer and Creative Depth Coach. My creative passion and inspiration flow from my connection to nature and to animals. I believe that making time for making art is as essential to self-care as exercise and good food.
I recently had an aha moment when I was looking back over the last few years of photos of my art and could see my favorite subjects and styles emerge. I'm not sure why I was so surprised to see all the animals and flowers on canvas and paper. I've always loved being outside and felt an intimate connection with animals of all kinds.
In my work as a coach and creative guide, I love teaching others to find the most authentic expression of their creative voice and to explore the edges of their skills and abilities without self-judgement.
So much of art making is about learning to see both what's happening within us and what's growing or surrounding us in the world. Curiosity and play are the core of my own approach to making art and what I love to inspire in others.
You can learn more about my Creative Depth Coaching at www.MinetteRiordan.com.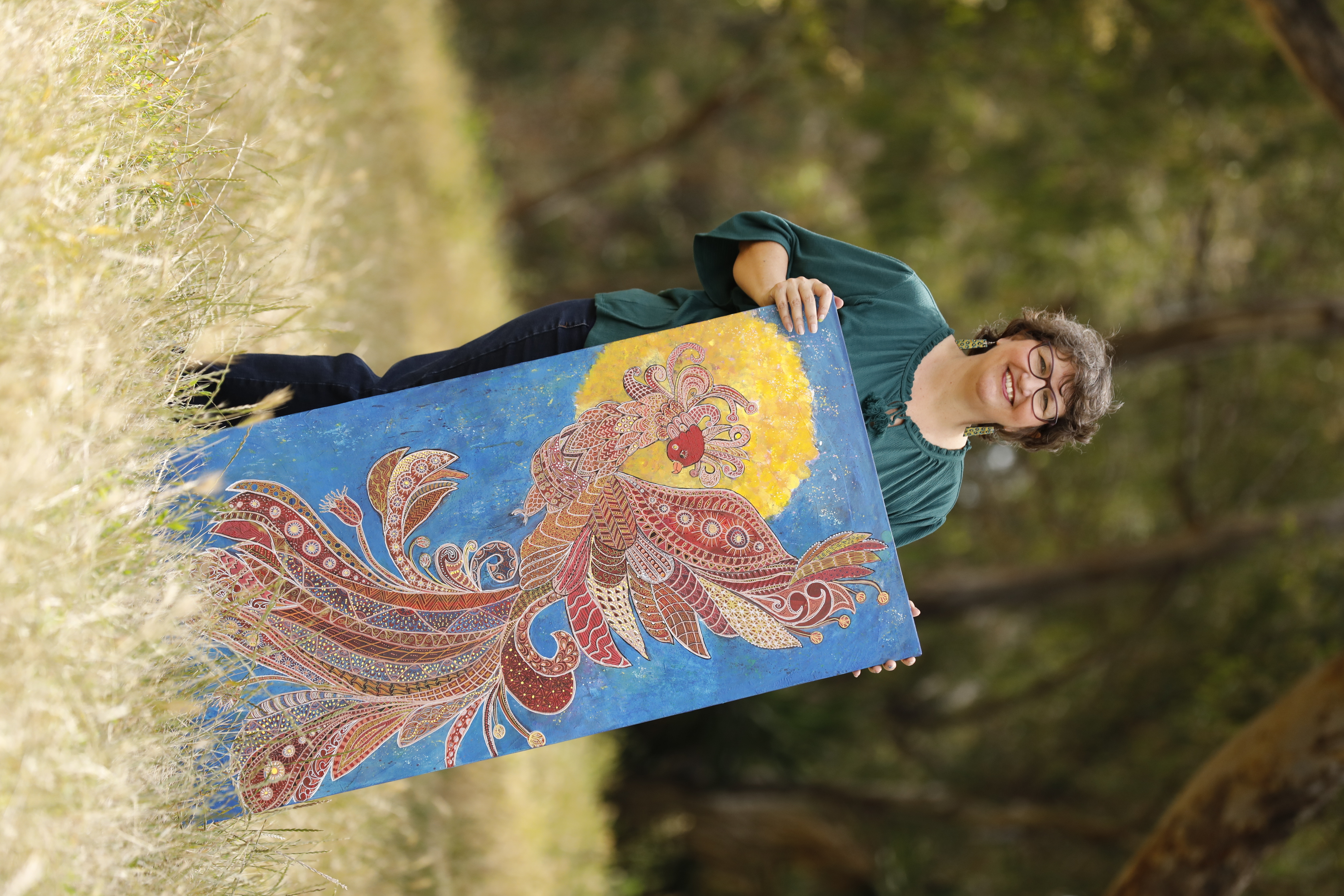 Other ways to play with Minette
Below you will find information on additional workshops and programs that Minette offers.
Check your inbox to confirm your subscription