Have you been questioning everything in your life recently?
If you felt a visceral yes to that question, then this program is for you.
The Emerge program is for midlife women who are:
experiencing an existential crisis of identity, vision and purpose,

in one or more life transitions: empty nest, a big move, career change or loss, loss of a loved one, caregiving for elder parents, nearing or newly retired,

so focused on taking care of others or your career that you have lost sight of yourself,

want your motivation, joy and zest for life back,

feeling a deep sense of longing to reconnect to the lost parts of yourself.

ready to explore, discover and create a fresh new vision for their lives
Now is the time to tend to the Garden of your Soul.
Imagine if you:
took time to weed the inner garden of your soul so you could enjoy the flowers,
found the energy, focus and desire to spread your roots and grow in new directions,

and courageously emerged into the light feeling whole, confident and excited for what's next.
And imagine if you didn't have to do this work alone... if you had the loving guidance and support you need to gather your courage, to dig deeply into what is happening right now in your life and to rewrite the story of who you are becoming.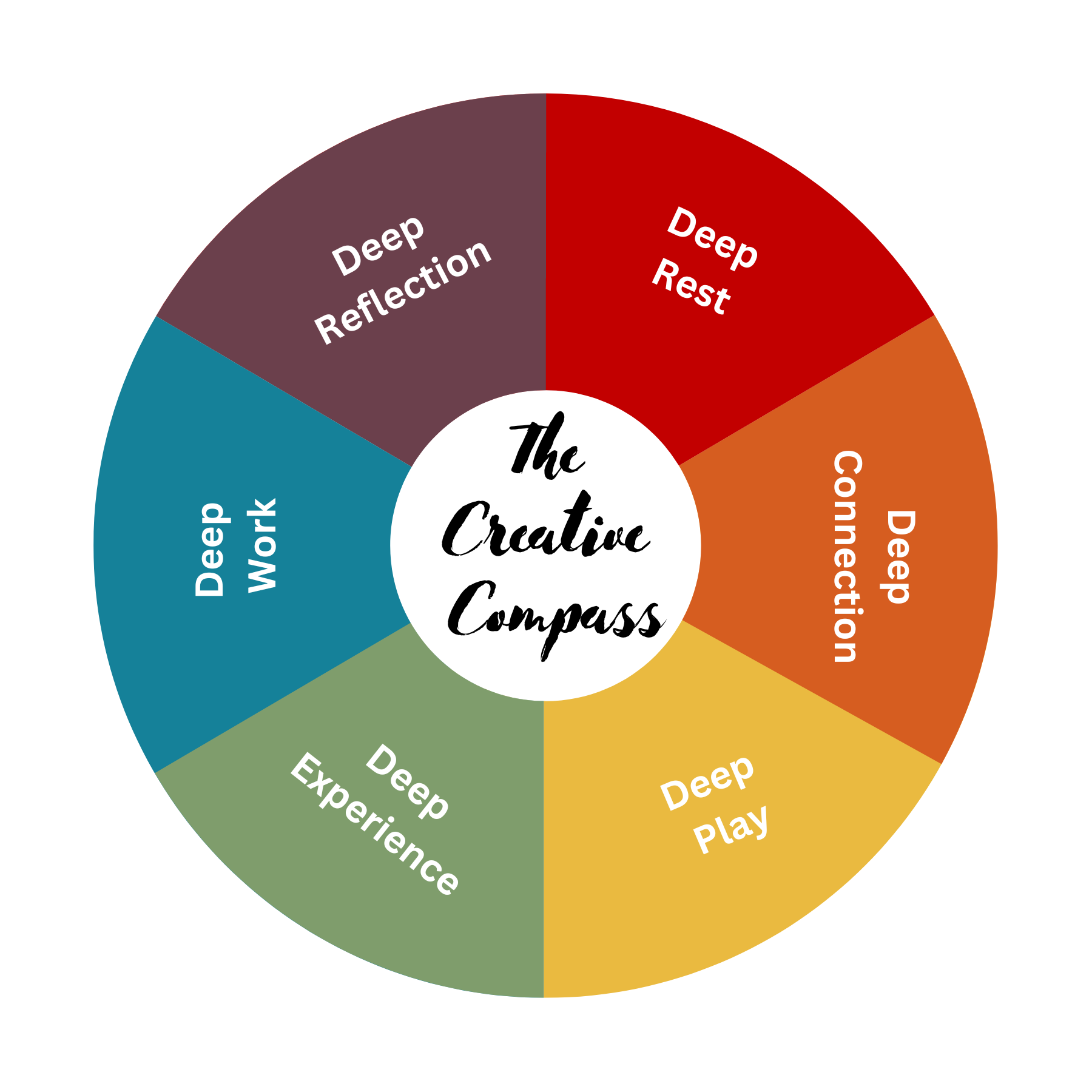 You need a new compass to guide your time and energy inward, to manage the tumultuous emotions of midlife and reconnect to your beauty and brilliance.


What is Emerge?
If you feel like you've lost your passion, if all the things that used to bring you joy are no longer fulfilling or you simply have no idea how to find your way back to yourself after decades of being focused outside yourself on career and/or family, you will love Emerge!
EMERGE is a 4-month small 1-1 coaching program designed for you if you:
are seeking personal support as the next stage of your life is unfolding and evolving. You are probably feeling off-kilter, shaken up and surprised by the depth of your calling. Equal parts exhilarating and terrifying, you know you have to do something different, something special and you can't quite wrap your arms around it or describe it - even to yourself.
are looking at yourself in the mirror wondering "Who am I?" or "Why am I here?" or "What is my purpose now?"
are ready NOW! You are so done thinking, dreaming, hiding, and not believing in yourself. You know deep in your bones that this is the time to EMERGE; to give yourself permission to be fully, authentically YOU.
feel like life is slipping away, you've given everything to take care of kids, family, or been hyper focused on your career. You've loved every minute of it but you are feeling unfulfilled and called to do something just for you. You realize it's now or never to get started on YOUR dreams.
Emerge is by application only! I want to ensure that this private coaching program is exactly what you need right now and that you and I are a good match to work together intimately for the next 4 months. Click the button below to apply now and schedule time to talk with me.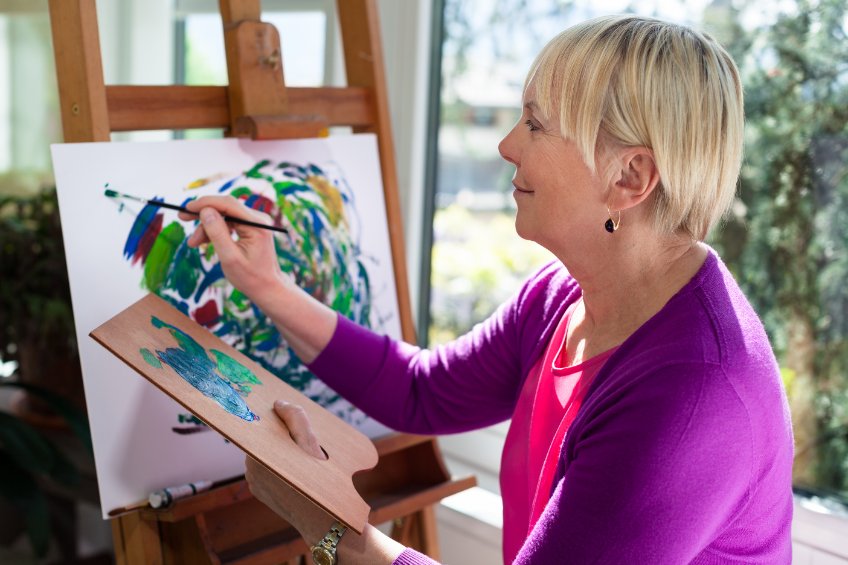 What's possible with Emerge?
Momentum
Magic happens when you bring focus and intuition to reconnecting to yourself. Use art and writing to explore the depths of your most important stories.
Inspired Action
Find the perfect balance of creative play, work and rest to keep you moving forward. Learn to manage your time, emotions and your energy to prioritize what matters most to you. 
Satisfaction
Get deep personal joy and fulfillment from tending to the garden of your soul and to reconnecting to all the lost or buried parts of yourself. You will write, draw, paint and explore your way to wholeness and healing.

Impact
Clarity and vision are essential in order to take the next step, especially for midlife women who are so busy taking care of everyone else they've lost sight of their own dreams and desires. If things feel a little murky now, don't worry, they won't at the end of the program! Whether you want to change careers, refresh relationships or simply enjoy your life more, you know you need to take center stage in your own life.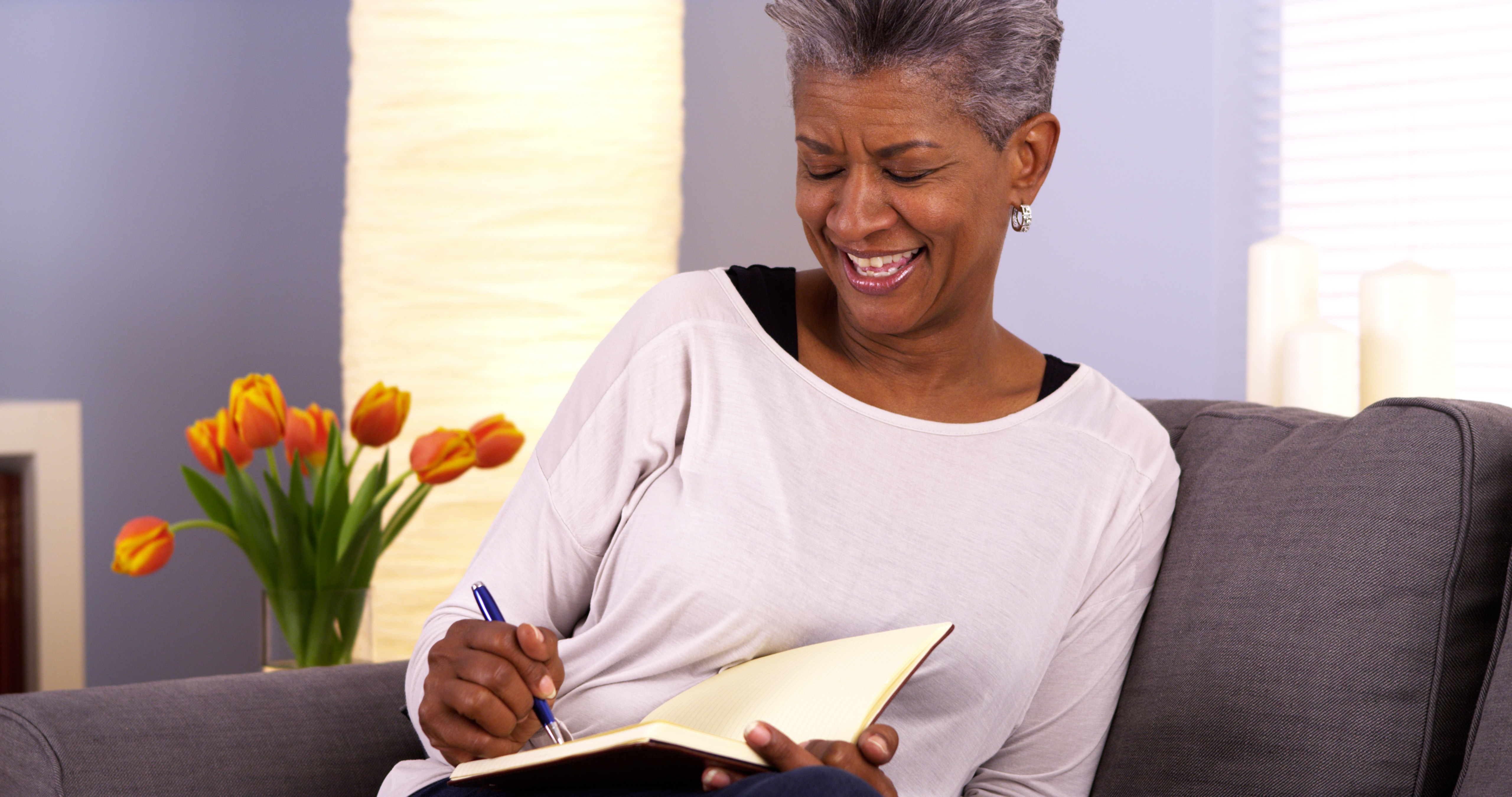 What is EMERGE really about?
>>>It's about YOU<<<
*Reconnecting to your soul's essence
*Making time to pinpoint where you are now and where you've been so you can see the path ahead
*Navigating the inner-game of courage and curiosity to create lasting transformation
*Learning to listen to the whispers of your heart's desires and take inspired action
*Remembering how to trust your soul's innate wisdom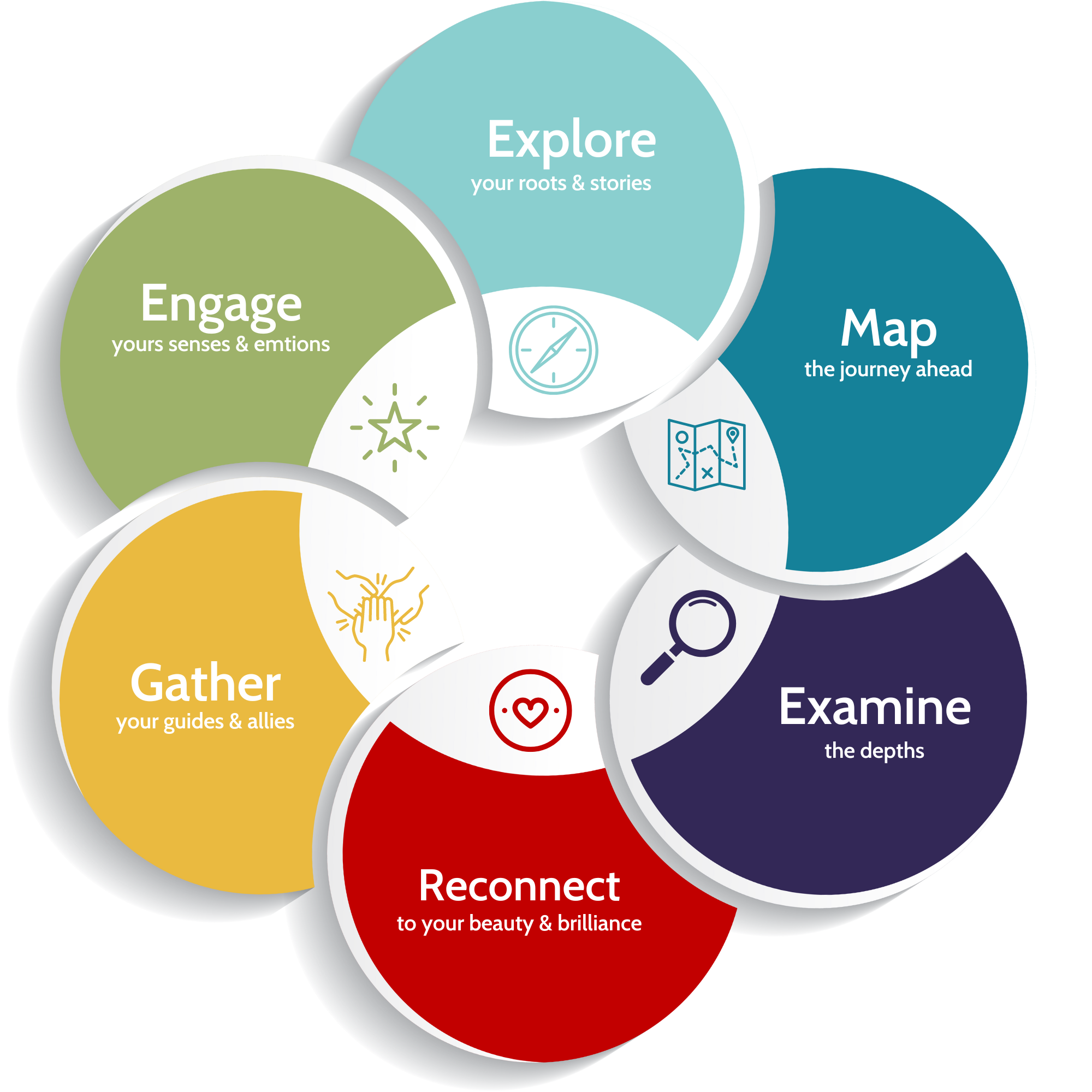 What's included in Emerge?

3 hour creative immersion at the beginning of the program - either on Zoom or in Minette's studio if you are local
12 90 minute one-one coaching calls

PMAI archetype assessment to help you understand where you are on your journey

A box of creative art-making supplies to spark your imagination and explore your creative voice
1 year membership in Minette's Finding YOU program ($997 value)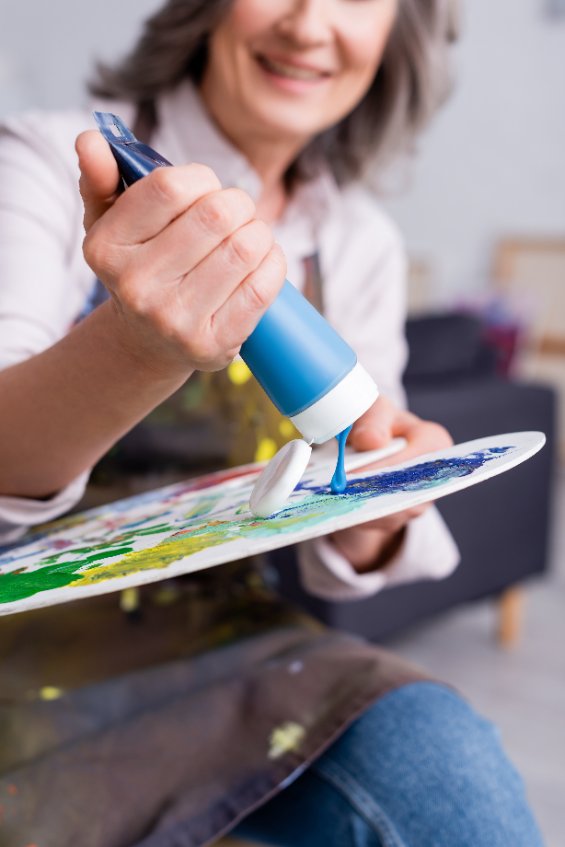 What is the Emerge Program actually worth?
💭Imagine waking up in the morning feeling excited and ready to face your day. You have plenty of time built into your schedule for play, rest and connection with family and friends.
💭Imagine sitting down at your desk or in your studio with creative ideas pouring through you onto the page, the canvas or your computer and plenty of time to stay in your creative flow.
💭Imagine lying on a beach somewhere, or going for a hike in the mountains, and feeling strong and alive. You are enjoying this sacred quiet creative time by yourself to dream, brainstorm and plan.
💭Imagine not hesitating or feeling nervous every time someone asks what you are up to or invites you to share more about your soul's calling. Imagine talking about your soul gifts with GRACE and EASE.
This is not a pipe-dream.
This is my reality, and I want you to have it too.
Ready to apply?
Emerge is by application only! I want to ensure that this group is exactly what you need right now and that you and I are a good match to work together intimately for the next 4 months. Click the button below to apply now and schedule time to talk with me.


Who is this for?
EMERGE is perfect for you if you are in transition in your life or career, feeling called to do something different that feels important and larger than you and you aren't sure which direction to take. You know you want to use your creative voice to have an impact and make a difference and you don't know how to begin. You are longing for a safe place where you feel like you belong and you can be authentically YOU on this journey of self-discovery.
Who is this NOT for?
This intensive coaching program is NOT for you if you are unwilling to do the inner mindset work as well as the outer practical work to move confidently in the direction of your dreams. This is deep work and it will be powerful, beautiful and require you to be bold and brave. This work is also very playful and rewarding.
Do I have to be an artist to participate in EMERGE?
Absolutely NOT! This is not an ART CLASS. This program is for seekers, deep thinkers and heart-centered people. EMERGE is about finding all of the lost creative aspects of you and bringing them back into your life. We will be engaging in a variety of types of creative process and expression that require no "artistic" skill, no art studio and no long list of art supplies (although you might get inspired to treat yourself to some new fun supplies.)
What is the investment in EMERGE?
$3,500 full pay or 6 monthly payments of $650.00.

What if I choose a payment plan and then want to pay the balance?
No problem, just email me and we will send you an invoice for the balance. 
What if I want to quit the program?
Resistance is normal when you are opening and stretching outside your comfort zone. If something comes up and you find yourself wanting to quit the program, let's talk about it and make a decision together. I would ask that you make sure you are committed to doing this work before you apply. We have to both be 100% committed to the journey. 




Minette's journey of Emerging
If you would have asked me 5 years ago if I was an artist or told me that art and creativity would be the central focus of my life and work, I would have said no way, I can't do that, I'm not an artist.
Even though I was making and selling my art, even though I had written and published 3 books, even though I had a successful coaching practice and had been actively using creative activities in all my programs, I doubted myself. One of my books even features my original artwork on the cover and I still didn't consider myself an artist. 
What started as a personal journey and exploration of my own limiting beliefs has led to where I am today, boldly owning my artistry and creating the safe space for other women to do the same.

I won't lie, it was a winding spiral path to get to this place. I was so tentative about stepping fully into the most authentic version of myself. I got here by embracing a daily creative practice, using my own creative depth coaching tools and taking what seems like a million baby steps in the direction of my soul's calling. 

What matters is that I stayed on the path and now, at 57, I can say that I have never been more myself in my entire life. I am an artist. I am the artist of my life. And I am here to travel with you and be your guide as you Emerge into the fullness of your own life.