A Warm Welcome from Minette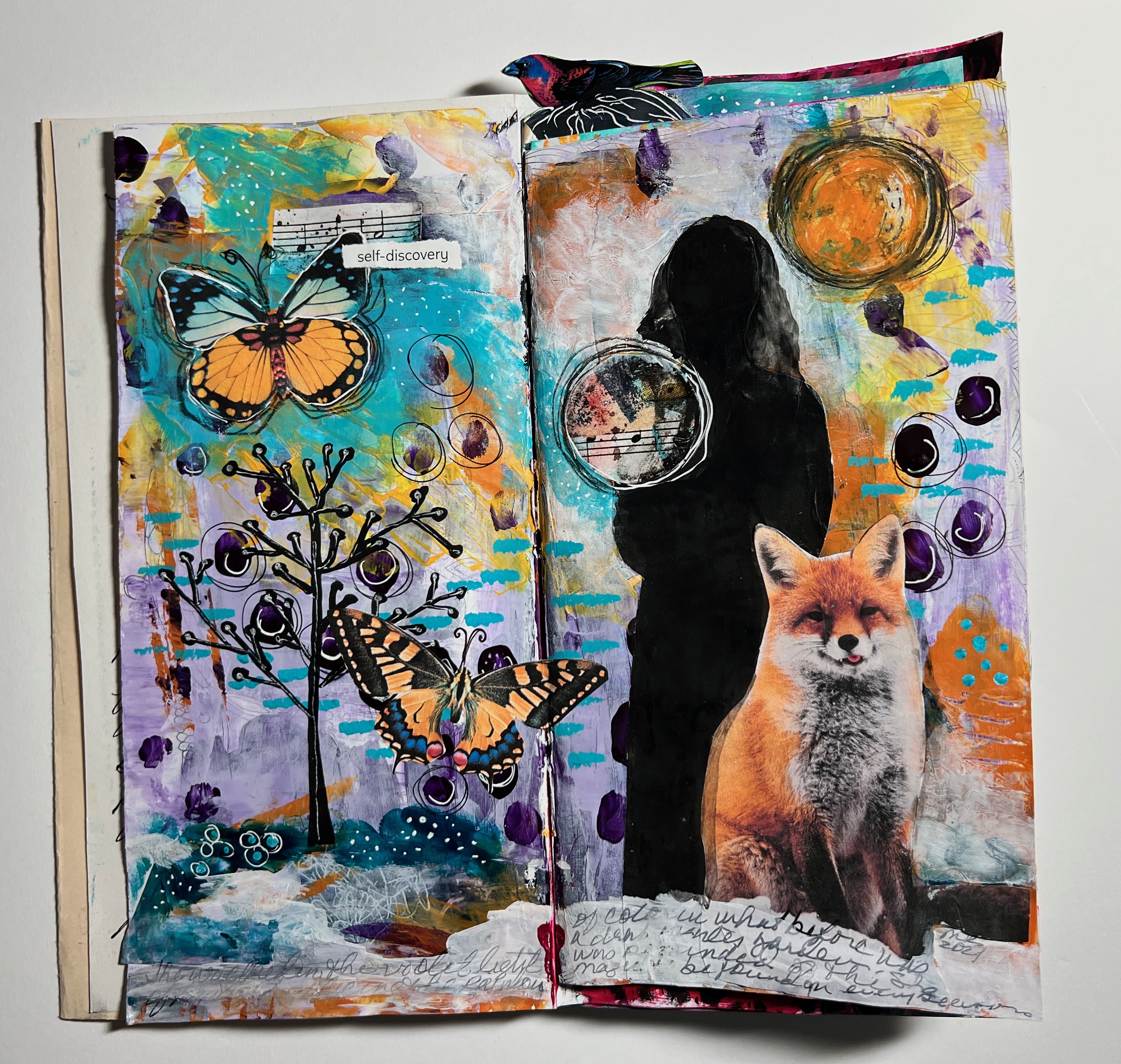 Welcome to the Visual Journaling Club
This is a 12-month program for seekers, adventurers and observers who love art and self-discovery.
Whether you want to reconnect to your authentic self, make more time for creative play or discover what's next on your personal life path, this program is for you.
This program offers a combination of visual journaling, mixed media art and writing as tools for mapping your personal journey.
While this is not a traditional "art" class, you will learn a variety of techniques, explore tools and supplies and discover how you love to create.
Whether you have years of experience or are just starting out, you will love this approach to art as process.
This is a 12-month guided program and creative community that offers a path for personal growth and self-discovery using art as process to guide our journey.
What is Visual Journaling?
a form of creative self-expression that uses imagery, color, shape and form to connect with our inner thoughts and emotions more fluently than words can.
Imagery is our primary language and is learned long before we are able to speak, draw or write.
a way to explore, discover and reconnect with yourself and your life experiences through art and writing.
a powerful tool for personal meaning-making that creates space on the page for you to see yourself, your dreams and your feelings.
An example of a Visual Journal in process
One of the techniques you will explore is how to add images and people to your pages and make them your own.
What is included in the Visual Journaling Club?
Live workshops on the 2nd Wednesday of the month. Choose 9am or 5pm Pacific
Quarterly paint in your PJs parties
Quarterly creative goodies delivered right to your mailbox
Step-by-step framework for working in your visual journal
Personal assessment to help you quickly gauge where you are on your creative journey.
Monthly pre-recorded content to explore supplies, techniques and tips for creating your pages
Creative community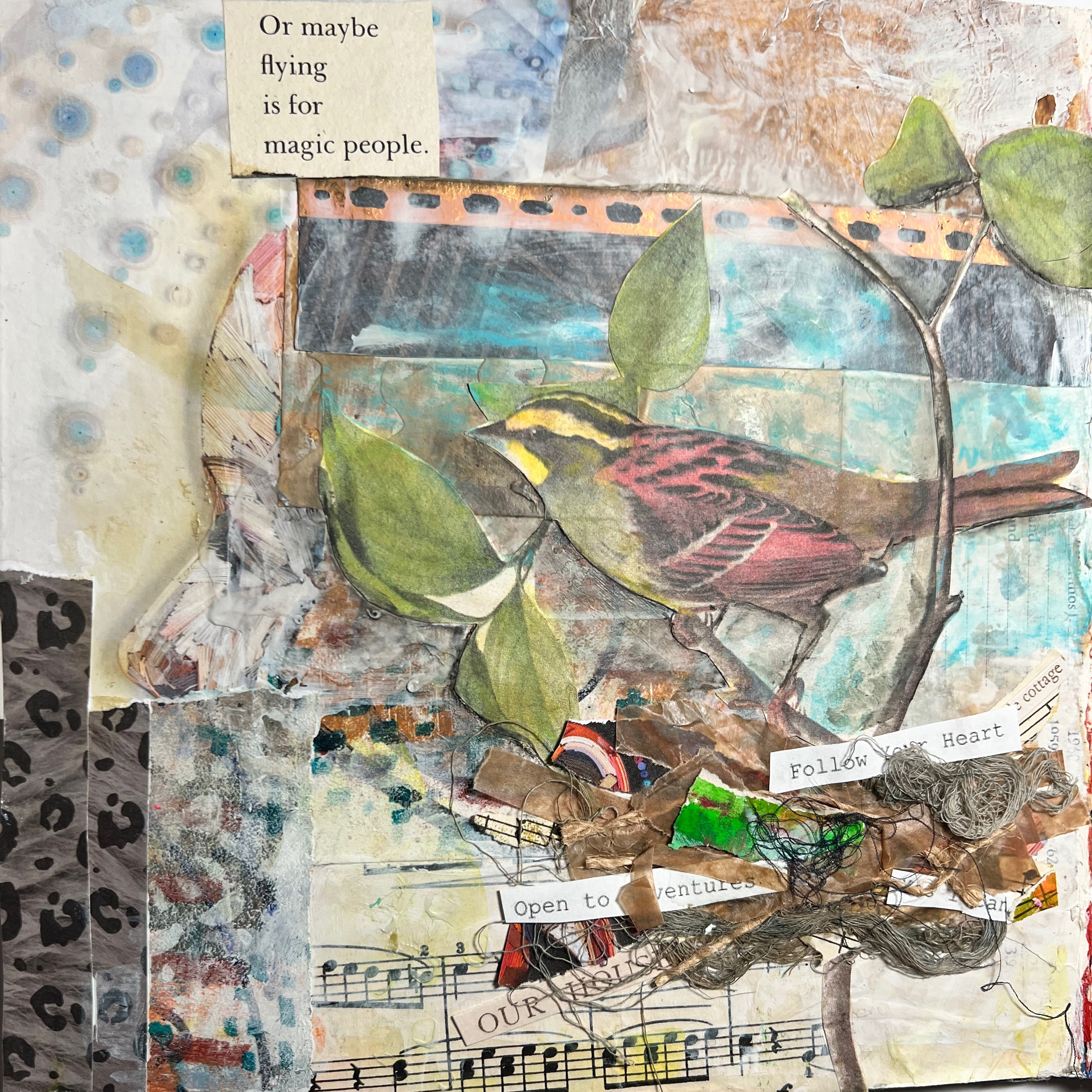 Live Workshops
There will be a 2-hour live workshop once a month on the 2nd Wednesday of the month. Two times to choose from: 9am Pacific or 5pm Pacific.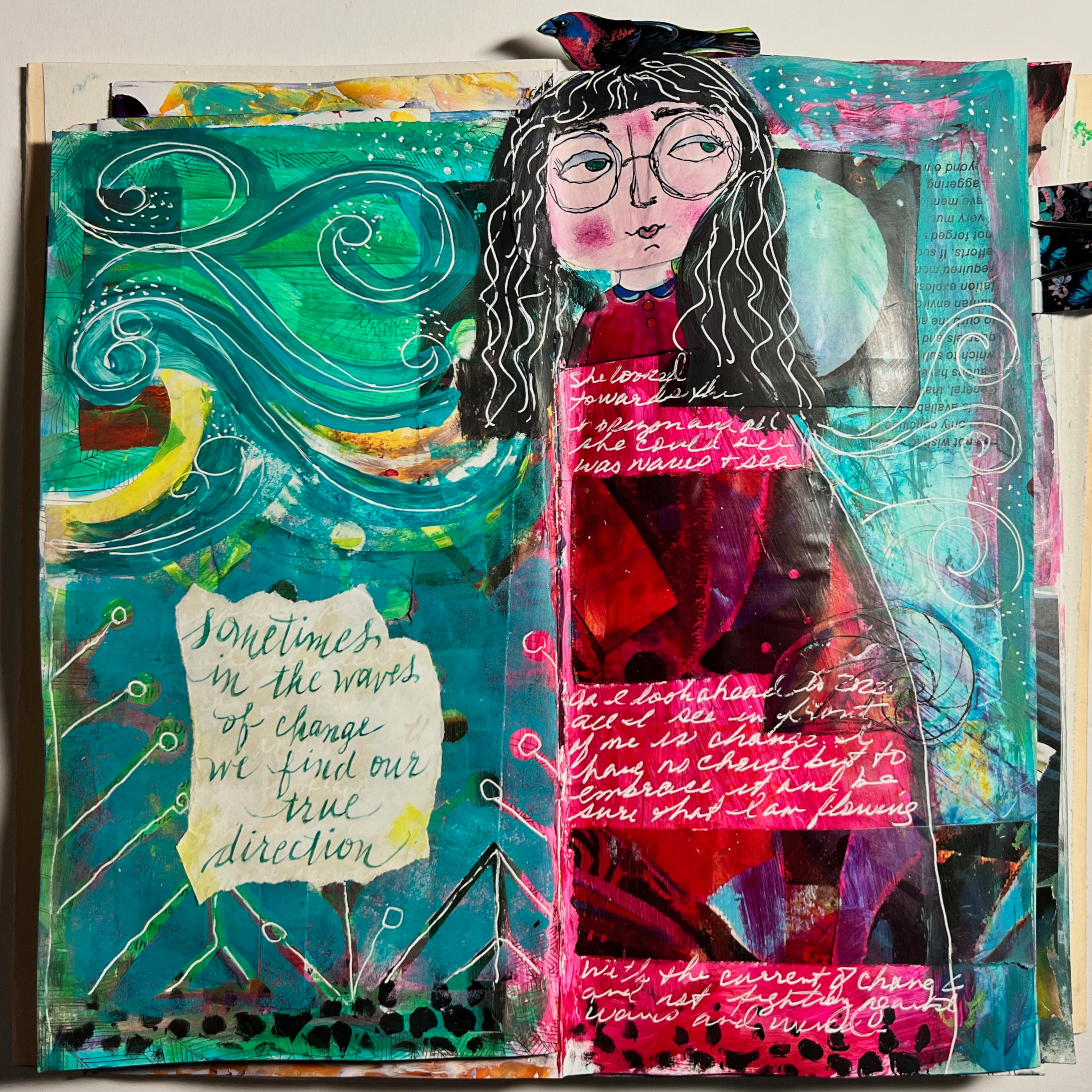 Monthly Theme & Inspiration
Our creative inspiration will be guided by geography and exploring both natural and personal landscapes. Each month we will explore an aspect of the natural world through poetry, art, journaling and conversation.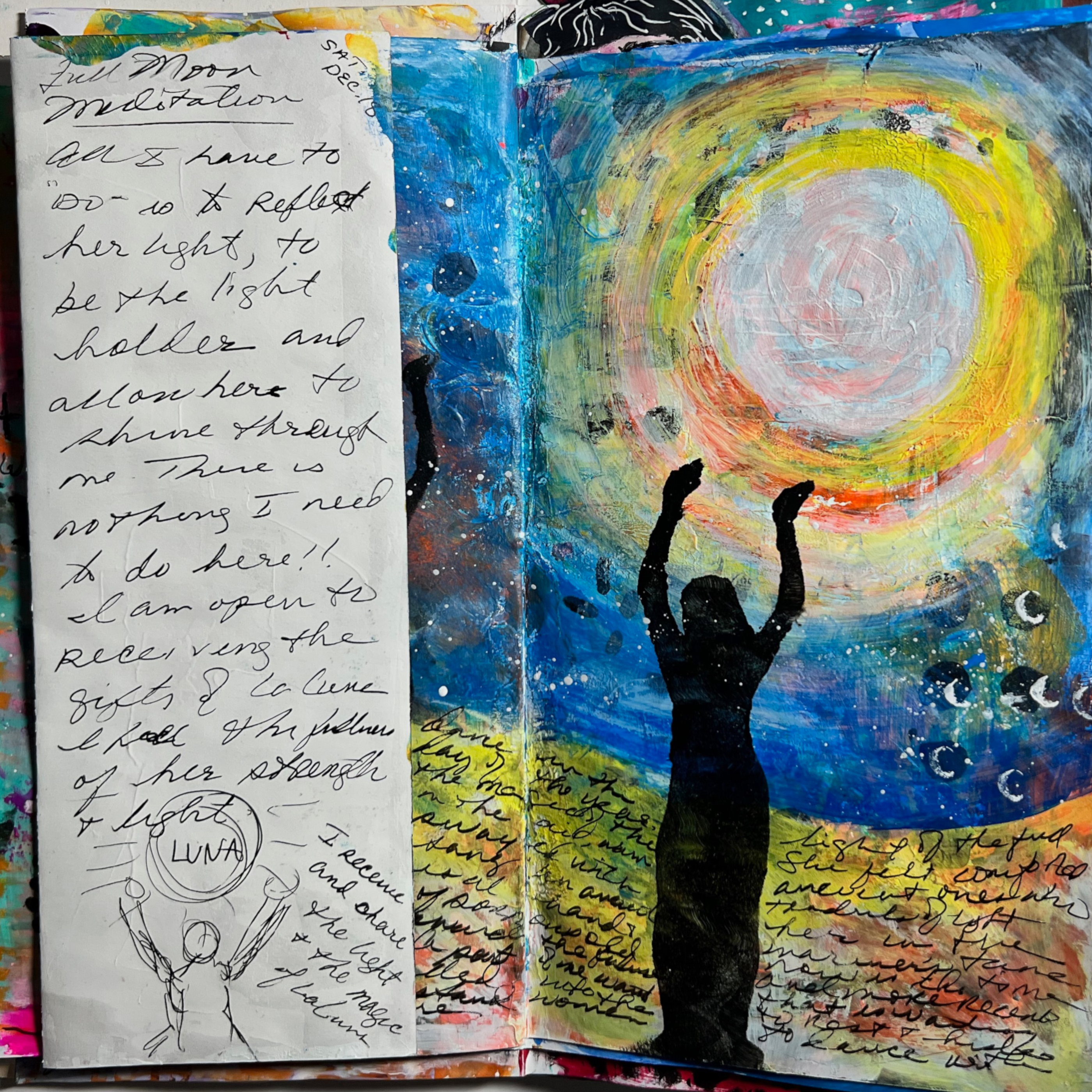 Quarterly Mini-Retreat
Once a quarter we will gather in our pjs for a painting retreat to welcome in the new season. Next retreat is June 5. Times TBD.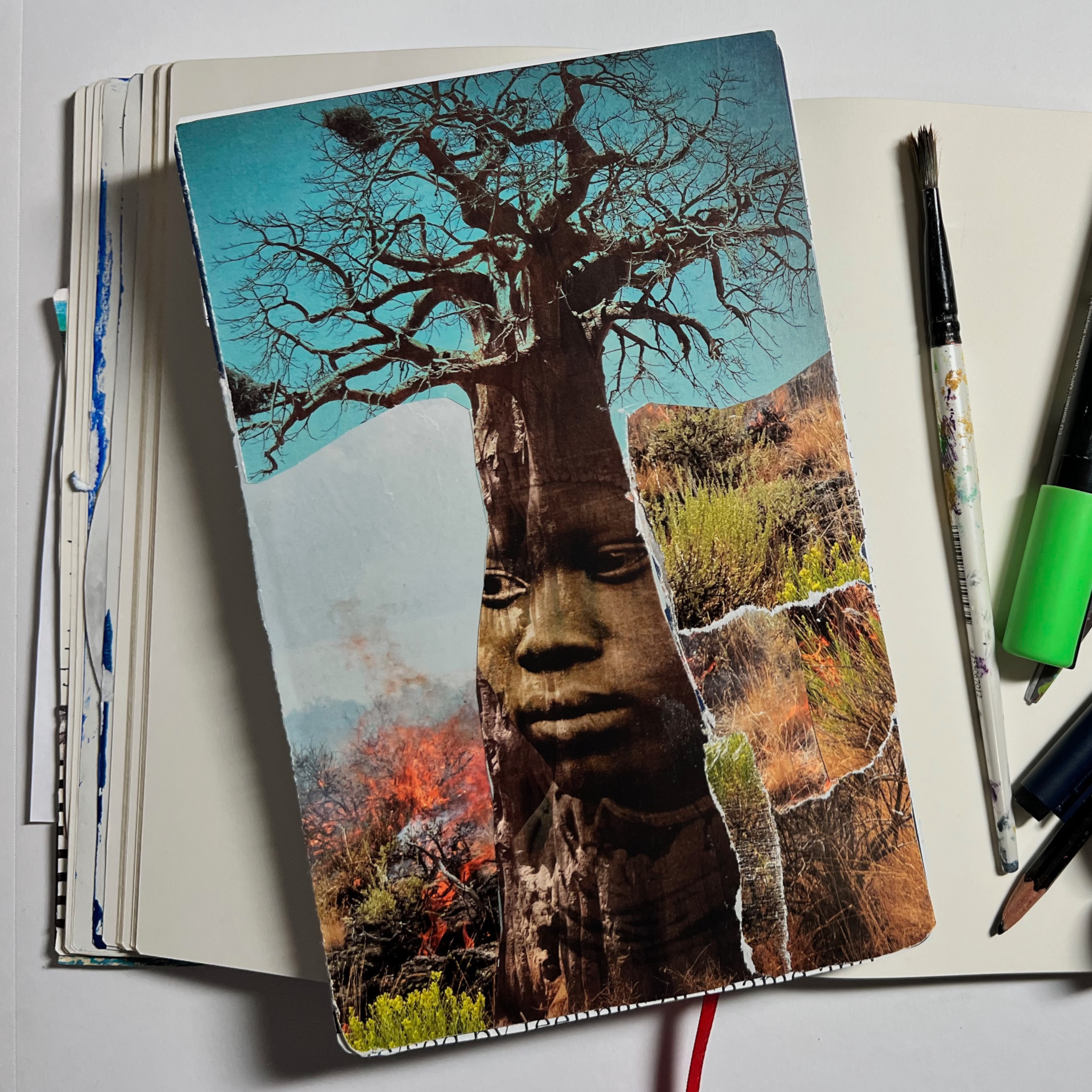 Once a quarter Minette will mail you an envelope full of inspiration for your visual journal including JourneyCircles™, collage fodder, book pages and more.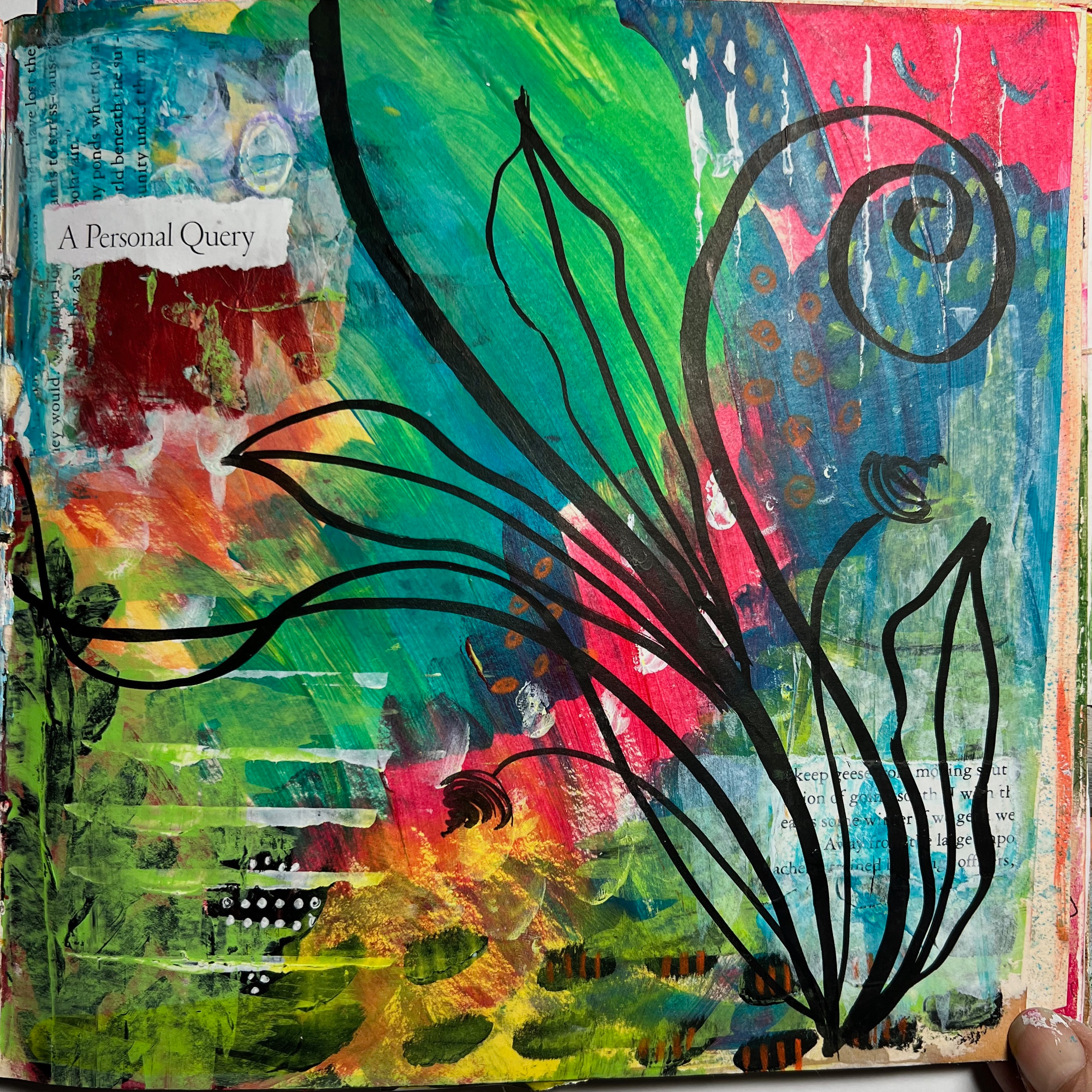 Creative Community
Minette will be using a new platform called Circle to build community for this program. It's very similar to using Facebook and will be optional for those who want to stay connected between live sessions.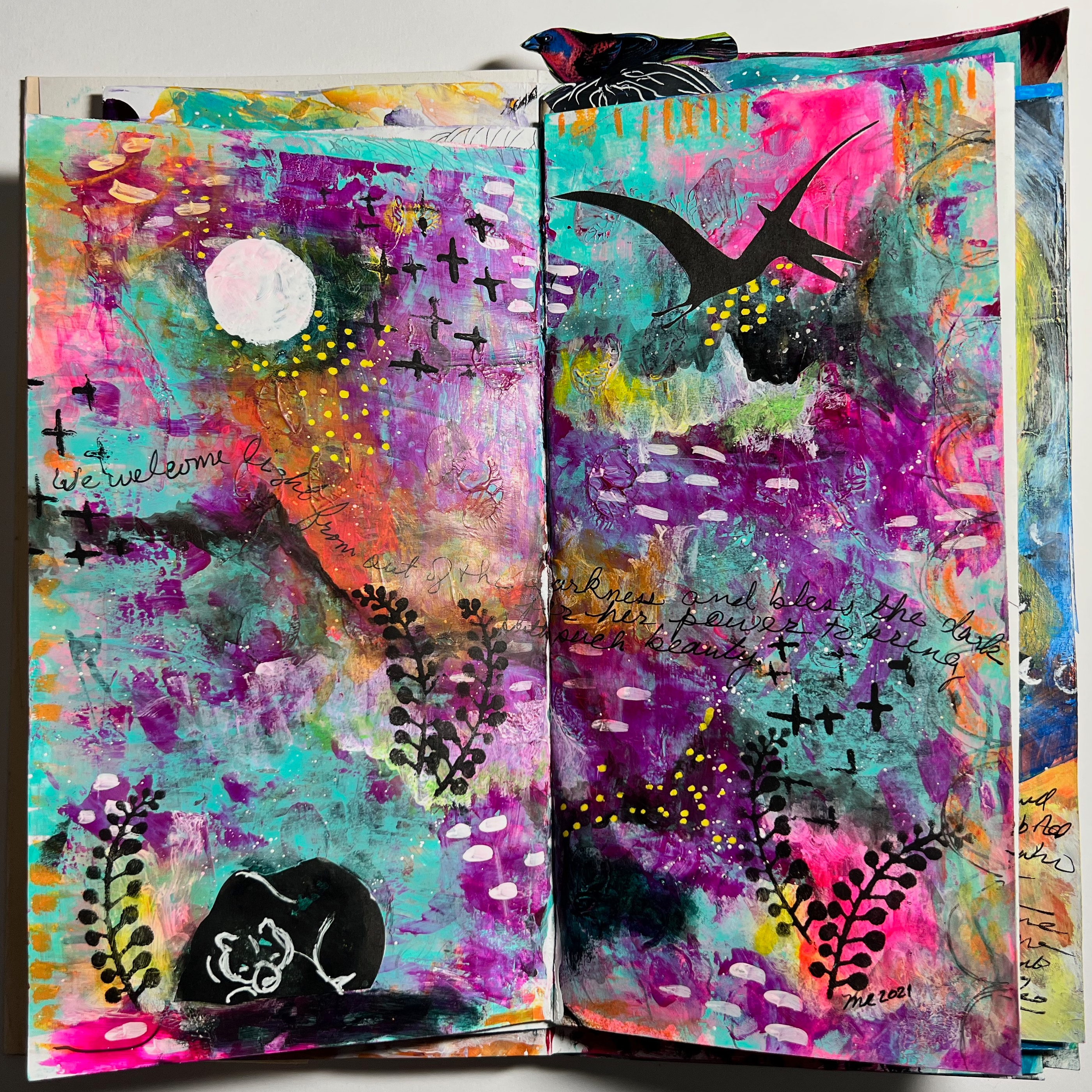 Grow as an Artist
Through a variety of checklists, guides and assessments, you will be able to effectively gauge your progress through the program, including a simple tracker to be able to identify your personal style and unique creative voice.
Our Way of Giving Back
$10.00 of each sale will be donated to a charitable organization that supports education and the arts. This year our organization of choice is Pencils of Promise.
FAQ
Do I need to buy a lot of art supplies for this program?
Absolutely not, use whatever you have at home. Minette will share her favorites and you can easily do this entire program with markers, crayons and colored pencils. Minette is a big fan of using what you have on hand.
Do I need to be able to draw?
Definitely not, unless you want to. No specific skills are necessary. Come as you are and you will learn a variety of approaches to visual journaling and improve your artistic skills, especially your ability to doodle and draw stick figures!
Will you teach how to make pages like yours?
Most definitely! Minette will share a variety of approaches to creating simple and more layered, complex visual journal pages. The goal is to find your style!
How much time will this program take each week?
Minette believes you get out of any program what you put in so how much time you spend playing and making art is up to you. In addition to the 2-hour class each week, Minette recommends you dedicate about 30 minutes a week to playing in your journal. She knows this process is addictive and you will want to do more!
What if I can't make the live events?
All live events will be recorded and available in the classroom in about 24 hours.
What if I join and decide it's not for me?
No problem! You have 15 days to decide if the program is for you. If it's not, let Minette know and she will happily refund your money.
Do I have to watch previous month's videos?
You get to start where you are. You haven't missed anything and there is no need to "make up" any work. Don't be overwhelmed by the content in the classroom. This is an ongoing program with enrollment happening a few times a year. You have access to all the content to enjoy if you choose.
Hi, I'm Minette, recovering overachiever and Queen of Reinvention.
I have always been a risk-taker, adventurer and curiosity seeker who was comfortable jumping feet first into new endeavors. My mantra is, "how hard can it be?"
The answer: way harder than I anticipated but also more fun, more challenging and more fulfilling than I knew was possible.
No version of reinvention has been more challenging than my journey to claiming "I am an artist."
In the past 20 years I have built several successful businesses and am finally owning that I am a multipassionate serial entrepreneur who loves writing, art, poetry, teaching, coaching and building businesses. In the past decade, I have published 3 books and am working on my 4th. I've written hundreds of blog posts, not to mention completing 6 different coaching and training certifications.
A few years ago I started selling my art which took me by surprise. I am a seeker, deep thinker and rebel on an eternal quest to become the best version of myself. I am sure it will be harder than I thought. But I am up for the challenge. See more about my journey on my website here.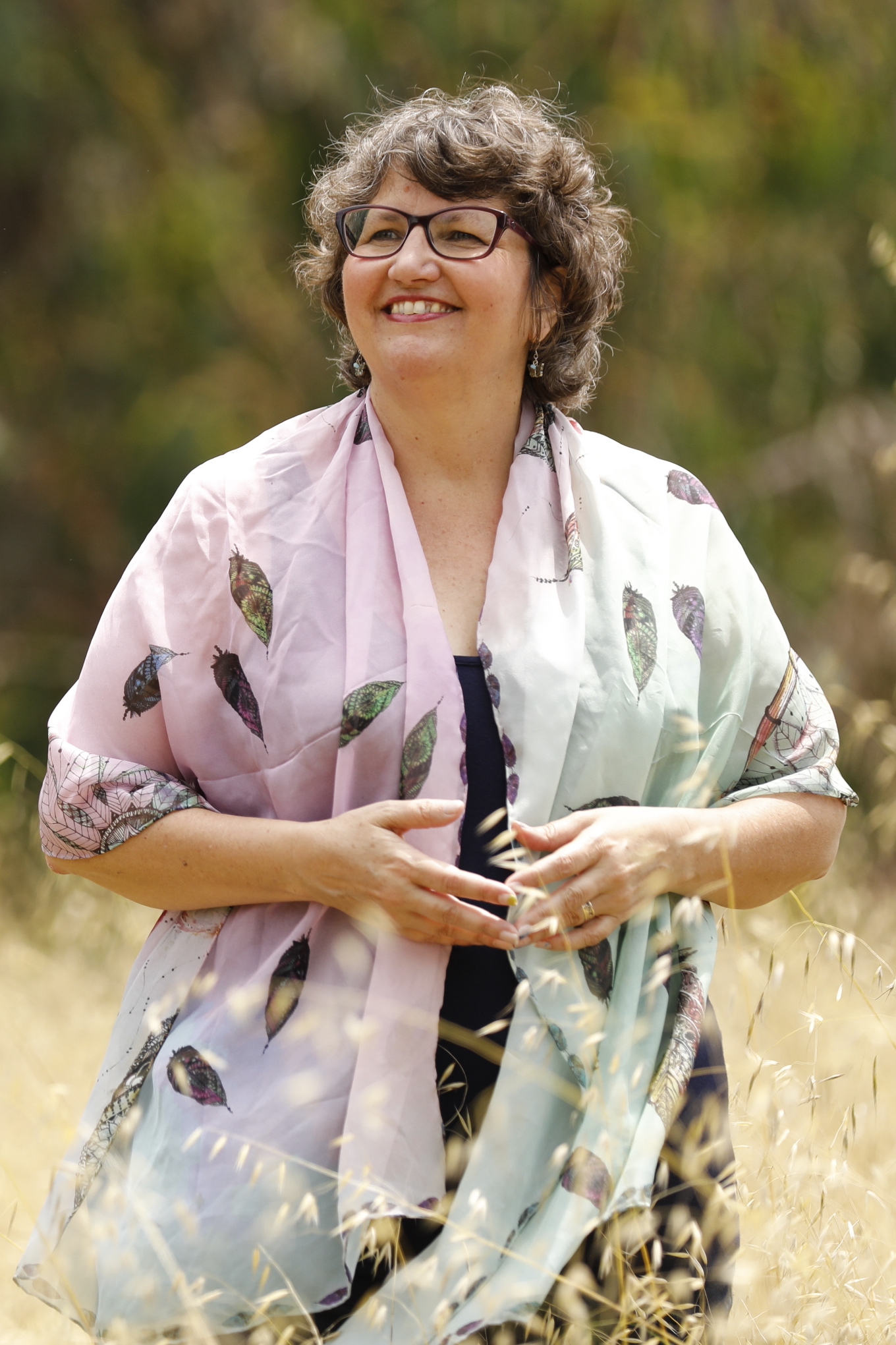 Other programs with Minette you might enjoy
Curious to get to know Minette before diving in to the Visual Journaling Club? Check out these