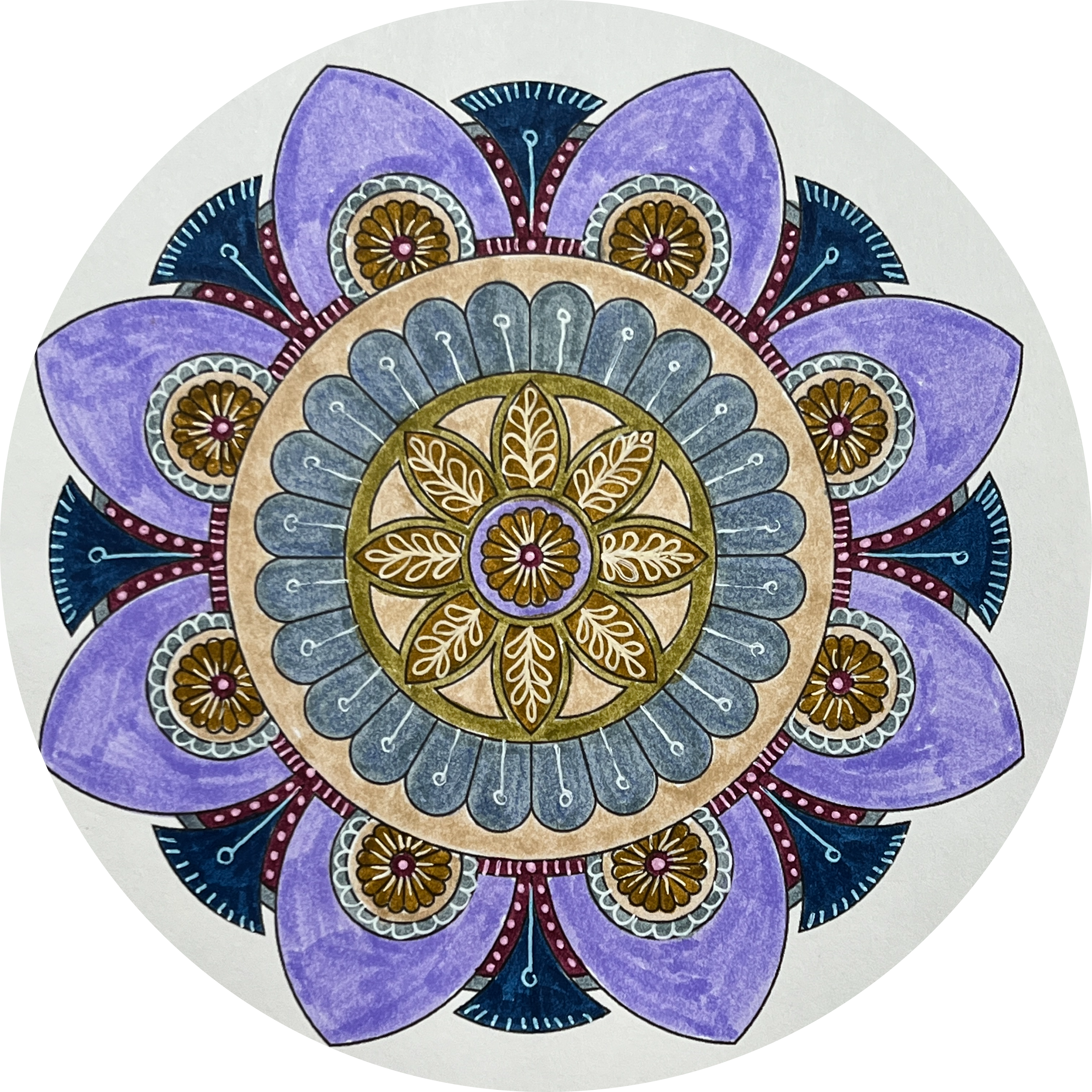 Join the Mindful Patterns Membership today.

Mindful Patterns is a creative space and community designed to integrate your creative and spiritual practice.
Connect with a community of like-minded people to support you in living a mindful creative life so that you can reduce stress and enjoy more calm.

As a member, you will receive coloring pages, affirmations, meditations, guided videos and live community calls all dedicated to help you feel centered, calm and creative.
Each month you will receive printed original sacred circle designs on high quality cardstock delivered right to your mailbox along with digital resources and our live bi-monthly Community Calls.




All you need is 15 minutes a day to improve your mood...

In 15 minutes a day, you can create space for self-care, creative self-expression and mindful play.
In the Mindful Patterns Membership, we will introduce you to a simple process designed to be an active mindfulness practice to help you focus, connect to calm and reduce stress and overwhelm.

While it is lovely to have hours a day to create, rest or meditate, that rarely happens in your over-full life.
Mindful Patterns is for you if need a better method for self-care, one that combines spiritual practice with creative self-expression and fits into your life! 


Why color Sacred Circles?

I stopped making time to make art for many, many years thinking I didn't have time to nurture myself this way. I was too busy raising my family and growing a business to focus on self-care.
Not making time for my art and spiritual practice led to burnout and exhaustion. 

I have heard so many women tell me that they have similar beliefs that convinced them they had to put everyone else first and that it was selfish to spend time on something that was just for them.
My first step back to art and self-care was to color with my kids when they were young and I haven't stopped since.
Coloring mandalas, what we call Sacred Circles, was the practice that helped me reconnect to the joy of putting color on the page.
Suddenly I was back in the childlike place of play and wonder as I opened a new box of colored pencils and let my imagination run free for the first time in decades.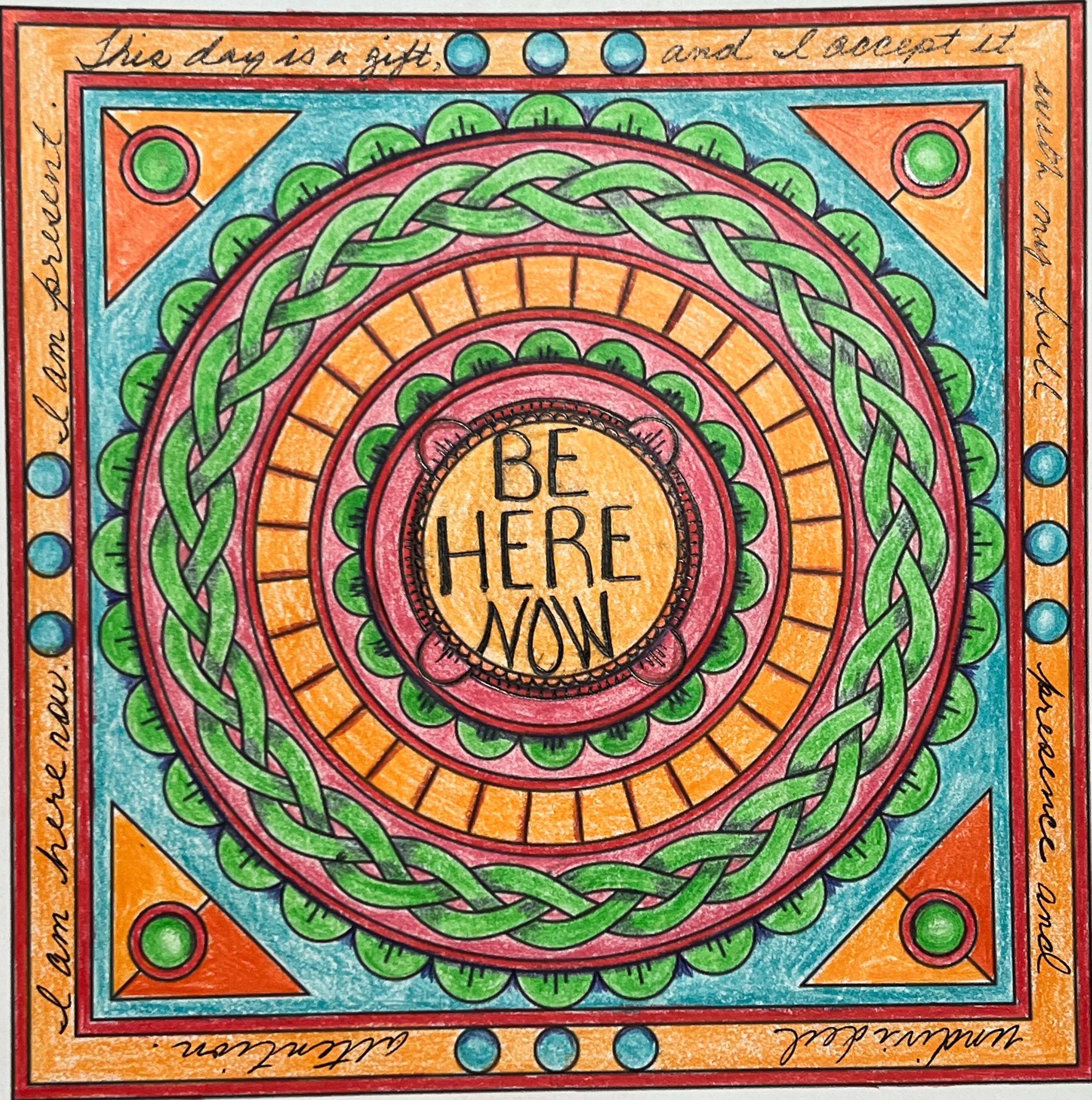 The Mindful Patterns Membership is designed to support your spiritual and creative self! 
You can expect:
Unique Sacred Circle designs to color each month

Affirmations you didn't know you needed

An uplifting feeling of joy

More focus

A surge in your creativity

A deep abiding sense of ease and calm

Innovative ideas for what to do with all the sacred circles you will color

Fun ways to make the designs your own!

Here are some of the benefits of becoming a member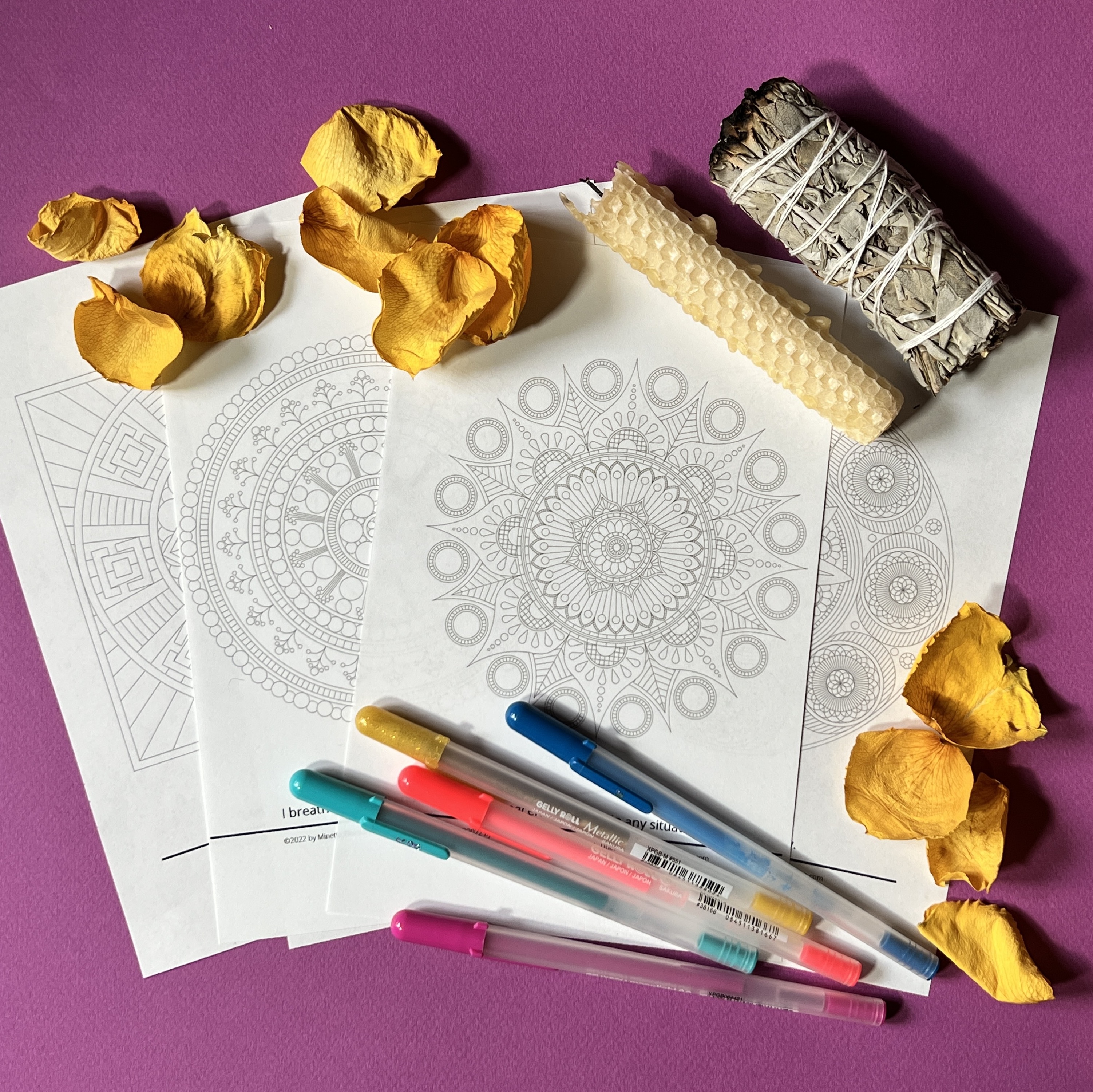 New Designs Mailed to you every month

6 Sacred Circle Coloring Pages with affirmations printed on quality Bristol Vellum cardstock will be mailed to you every month as long as you are an active member of Mindful Patterns Membership.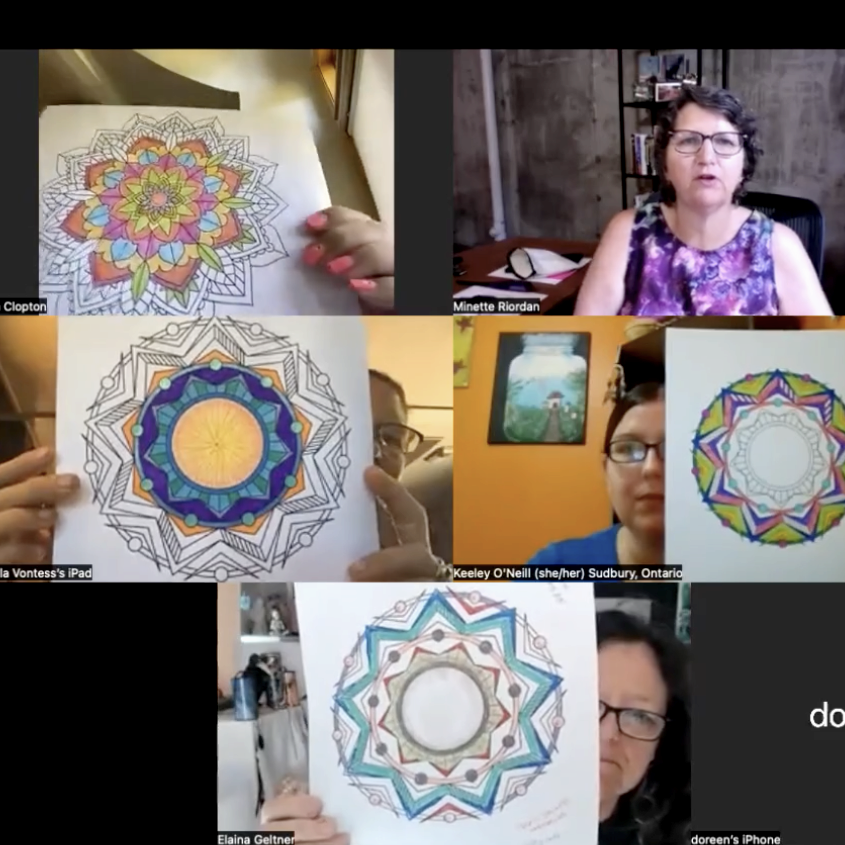 Live Community Calls

Join us for a live monthly call. We will gather for an hour of mindfulness and co-creation in another kind of Sacred Circle. Currently calls are offered at 3pm Pacific/6pm Eastern on the 2nd Monday of the month and 9am Pacific/12pm Eastern on the 3rd Tuesday.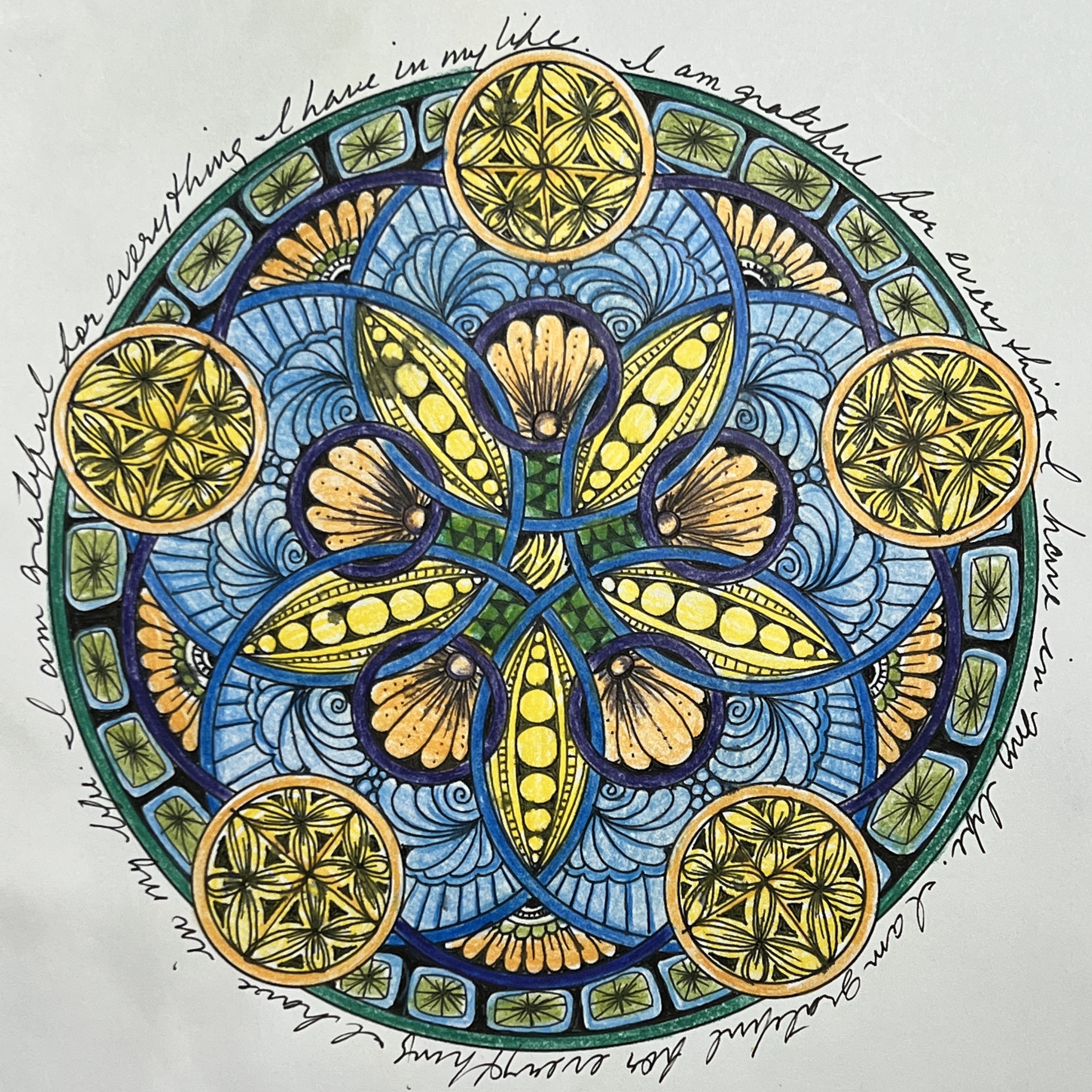 So much more…

In the classroom you will also find sample color palettes to inspire your creative expression, new recorded guided meditations every month, pre-recorded art videos and suggested playlists to listen to while coloring.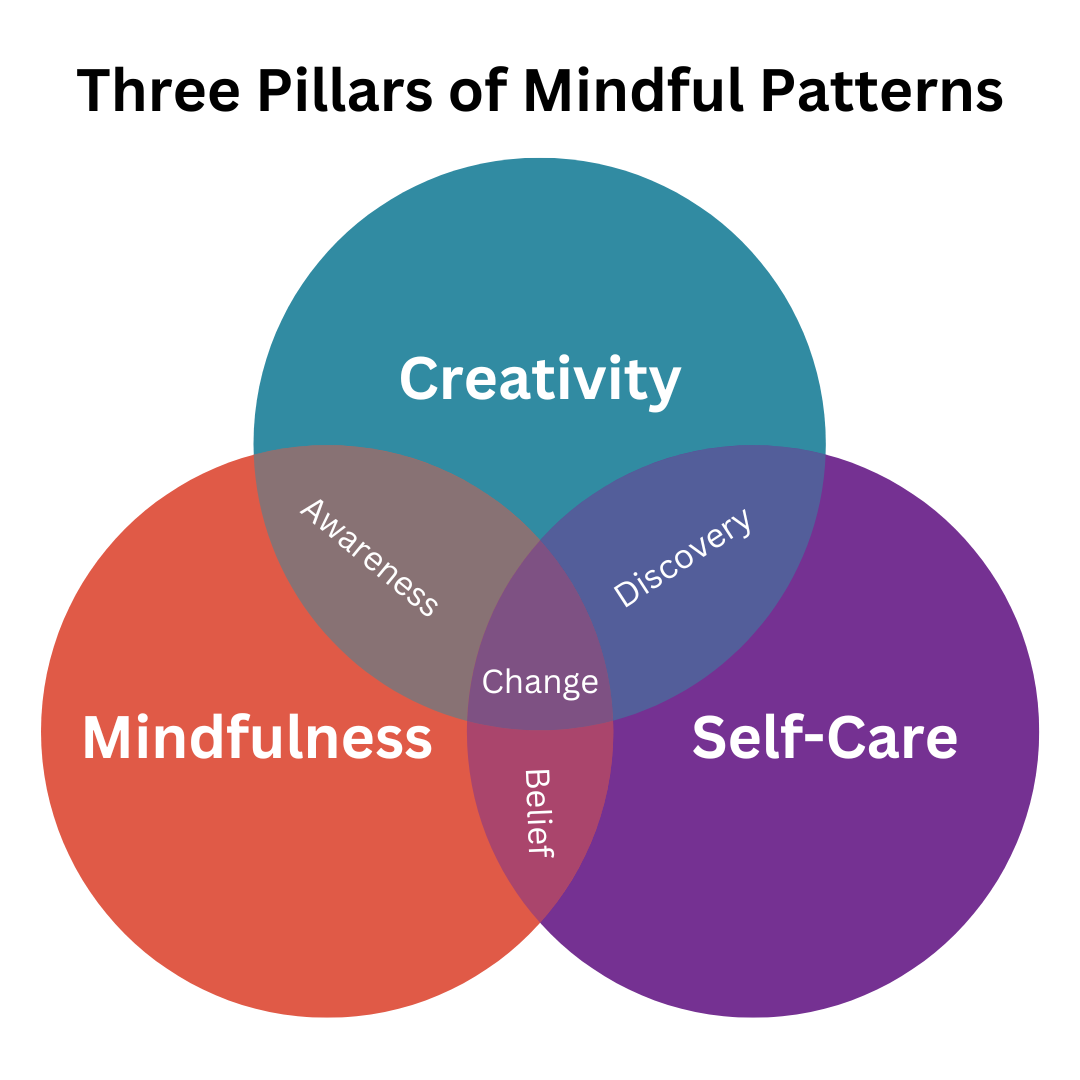 Discover our 3 Key Pillars

If you have been wanting to create lasting change in any one of these three key areas or all of them, we are going to show you how our simple practice can support you!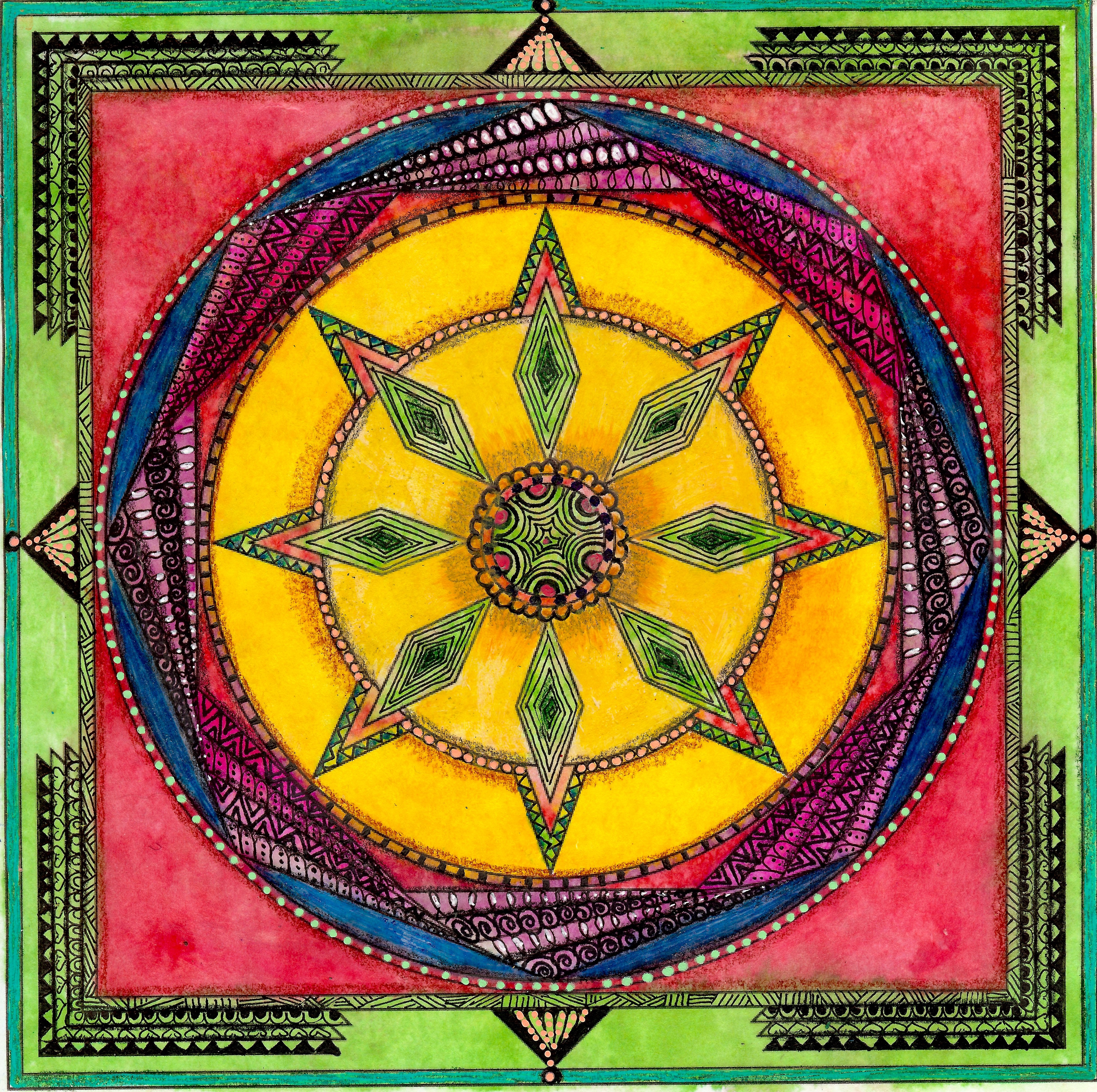 Featured Members of the Month

Each month in our newsletter we will feature members so you can get to know each other and build connections as well as admire each other's creative work.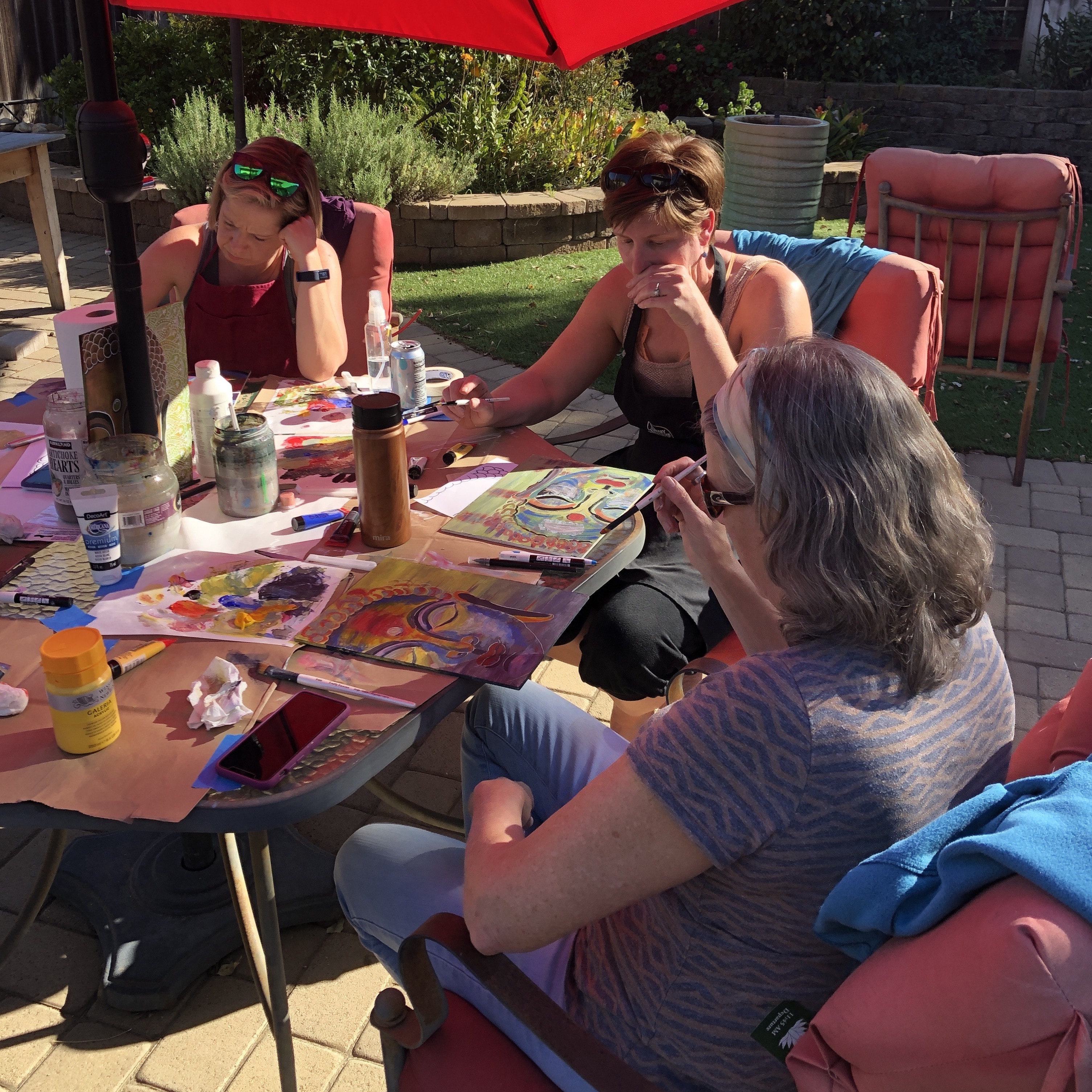 Exclusive invitations and member discounts

Receive special member access to Mindful Patterns retreats and other bonus surprises with special member only pricing.
FAQ
Q. When are the live sessions?

A. Currently the live sessions are scheduled for 2nd Mondays at 3pm Pacific Time and 3rd Tuesdays at 9am Pacific. Find your time zone here: https://www.timeanddate.com/worldclock/converter.html

Q. Do I have to attend the live sessions?

A. Nope, you don't. These are super fun and 100% optional. Don't want to hang out live on Zoom? We get it. Take your time or speed through the replay. As Conner says, "You do you!"

Q. Will live sessions be recorded?

A. You bet! All live sessions will be recorded and added to the classroom within 24 hours.

Q. Do I have to color every day?

A. Heck no, although we encourage you to :-) Setting aside 20 minutes a few times a week for your mindful meditation and coloring practice will have the biggest impact. We know life gets in the way, which is why we've kept this simple and portable! Take your sacred circle designs on the road with one of your printables and a few markers or colored pencils. You can do it while waiting for an appointment or sitting at your favorite coffee shop. 

Q. When will my first coloring pages be mailed?

A. We are a small business and will aim to get your sacred circles out the door within a few days of joining. The only time that may take longer is over a weekend, holiday or when we are traveling but we will always let you know exactly how long it will take.

Q. Do you mail outside of the US and Canada?

A. At this time we are not able to ship coloring pages outside of the U.S. and Canada. That's why we have an option for digital downloads only.

Q. Do I need to purchase any special supplies?

A. This question is a tricky one :-) You don't NEED to purchase any special supplies but you might find yourself longing for a new set of Faber Castell colored pencils or that new set of Tombow dual brush markers. Or you can use what you have on hand. No special supplies are needed other than something to color with. In the membership we test a variety of supplies and share our favorites.