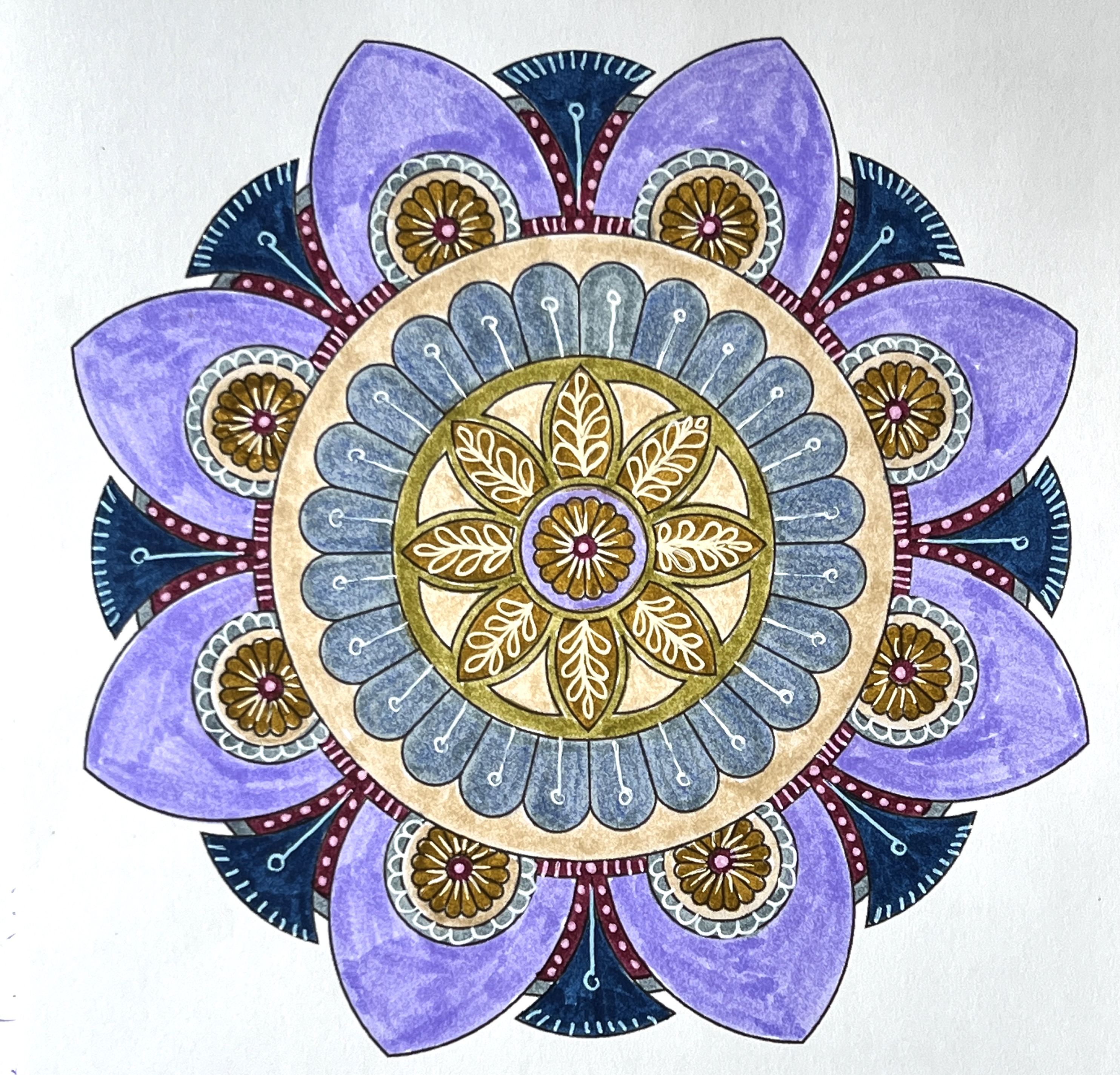 All you need is 15 minutes a day to feel better...


In 15 minutes a day, you can create space for self-care, creative self-expression and artful play. In the Creating Space Meditation and Mandala series, we will introduce you to a simple 7-step process called the Creative Meditation and Mandala Method™. These 7 steps are designed to be an active meditation practice that will help you to focus, connect to your feelings and to the Divine. 

While it is lovely to have hours a day to create, to rest, to play or meditate that rarely happens in your over-full life. You need a better method for self-care, one that combines spiritual practice and creative self-expression and fits into your life! 
We have intentionally created our mandala designs to be simple and easy to color a bit at a time or complete in one sitting.





Do you like to color? Are you looking for fun ways to refresh your daily creative and spiritual practice?
Enroll in this daily creative series now and for the cost of a few Starbucks lattes you'll receive

21 original mandalas to color and inspire your creative practice

21 original affirmations to guide your journaling and amplify your self-care

How to turn your 15-minutes of coloring into a spiritual practice with simple rituals and intentions

Why coloring mandalas is considered a meditative practice

Weekly videos on different ways to color, paint or collage your mandalas

Guided audio meditations to support your practice

Suggested music to listen to while creating



Using affirmations as your guide, color, paint, or collage beautiful mandalas to create more space for yourself and your personal creative practice.

Creating Space is designed for the woman who is ready to: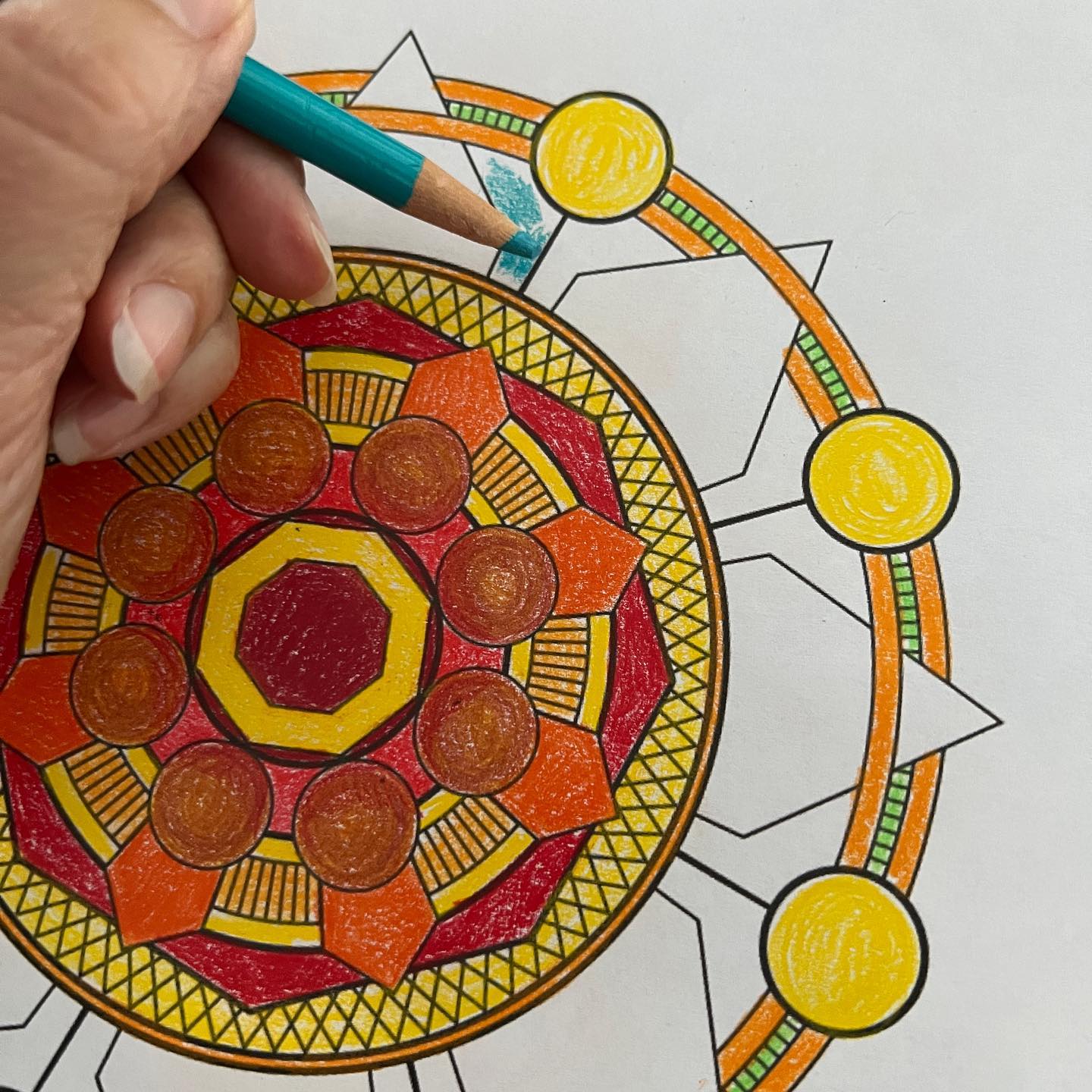 Wake up feeling hopeful and eager to face the day.


Relieve the stress weighing you down.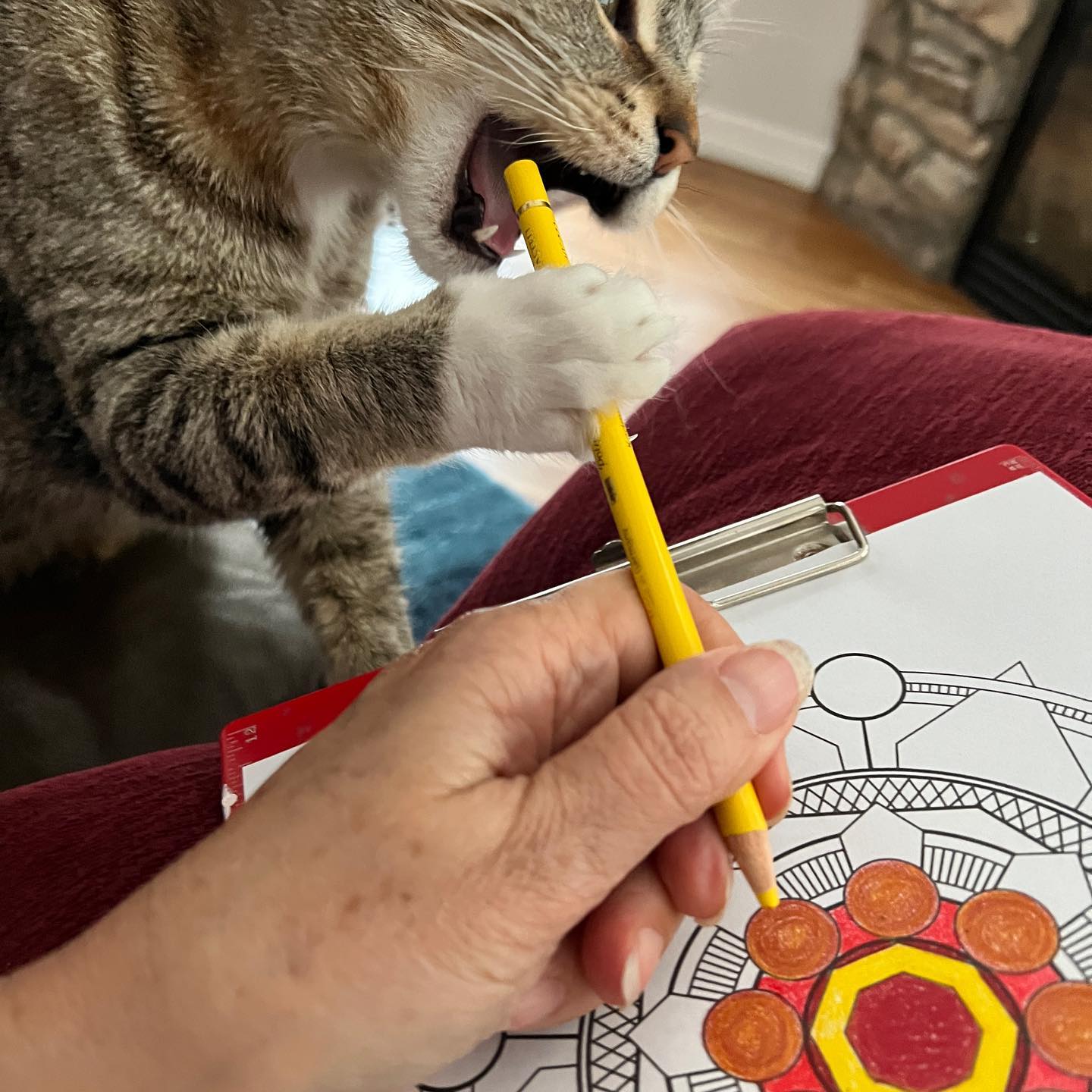 Stop putting everyone else first and make time for you.





Make more time for your creative and spiritual self-care.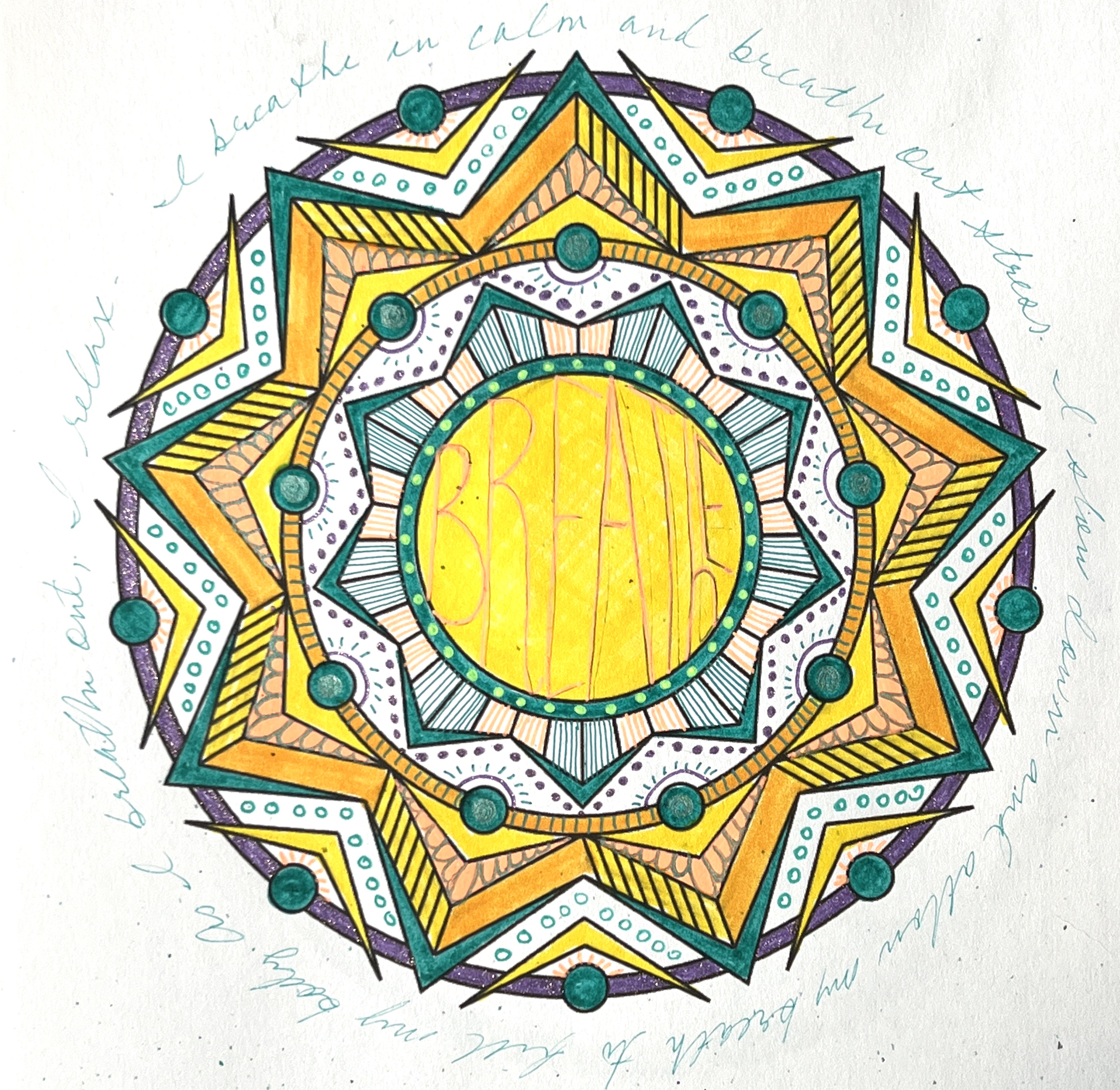 Finally find a meditation or prayer practice that works for you.





Create space to relax, play and enjoy life.



Why color Mandalas?
I stopped making time to make art for many, many years after a college art teacher gave me a C and told me I wasn't good enough and shouldn't waste my time. Ugh! 
I have heard so many women tell me that they have similar creativity scars that keep them from enjoying art-making like they did when they were young.
Coloring mandalas was the practice that helped me reconnect to the joy of putting color on the page. Suddenly I was back in the childlike place of play and wonder as I opened a new box of colored pencils and let my imagination run free for the first time in decades. 
As I explored more about the meaning and history of mandalas, I realized their healing power was universal and not only my personal experience. 
Join me for Creating Space: Summer Meditation & Mandala series and experience the healing power of mandalas for yourself.


Gorgeous designs
The affirmations you didn't know you needed
An uplifting feeling of joy
More focus
Better ideas
A deep abiding sense of ease and calm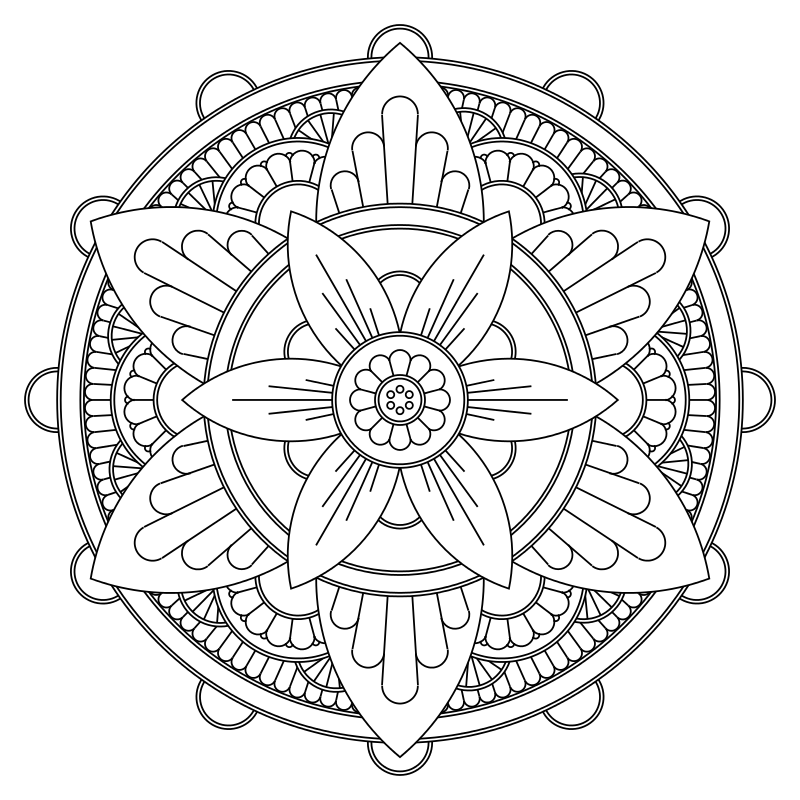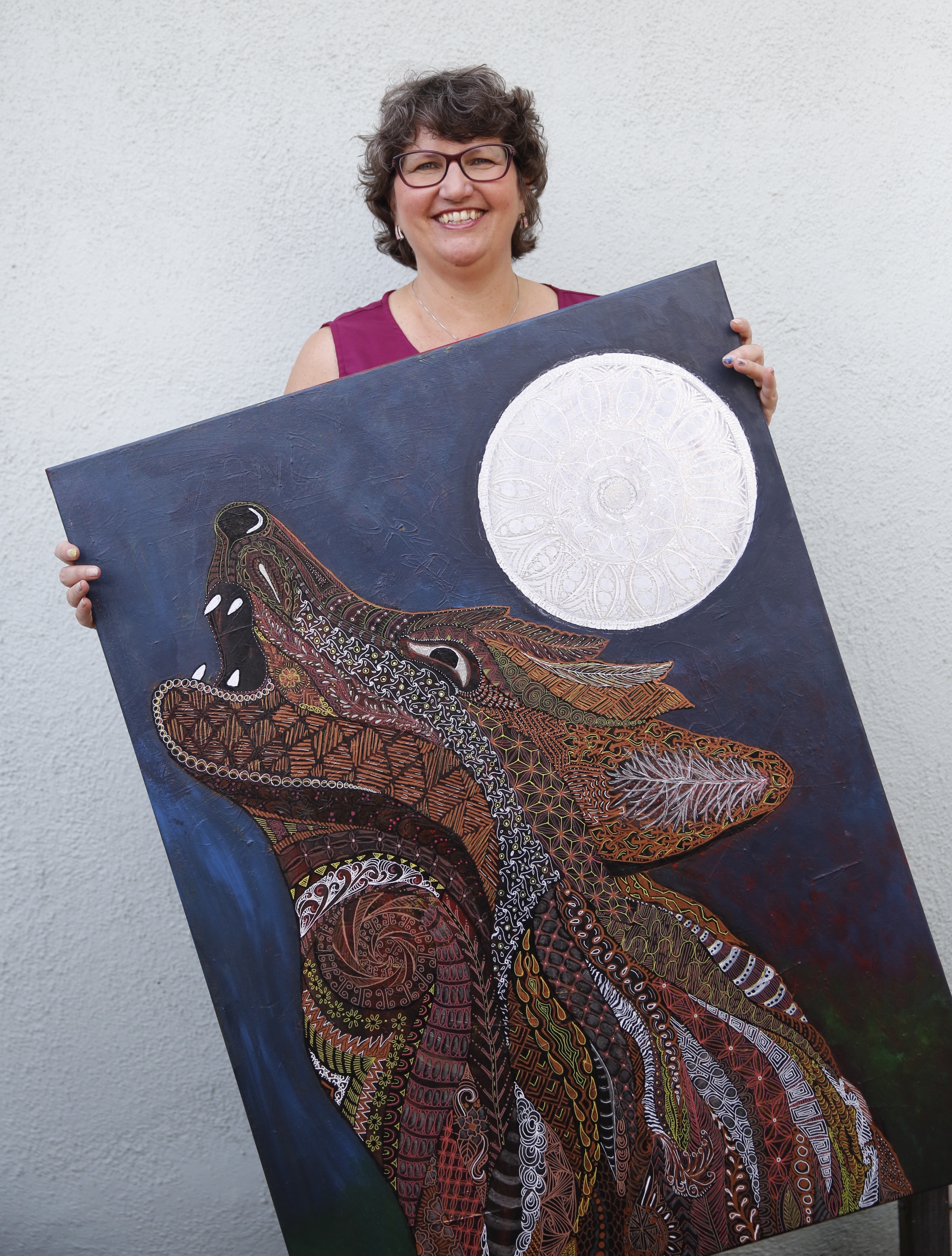 Hi! I'm Minette, recovering overachiever and Queen of Reinvention

I have always been a risk-taker, adventurer and curiosity seeker who was comfortable jumping feet first into new endeavors. My mantra is, "how hard can it be?"
The answer: way harder than I anticipated but also more fun, more challenging and more fulfilling than I knew was possible.
No version of reinvention has been more challenging than my journey to claiming "I am an artist."
My creative journey started with coloring mandalas with my kids over 15 years ago.
In the past 20 years I have built several successful businesses and am finally owning that I am a multipassionate serial entrepreneur who loves writing, art, poetry, teaching, coaching and building businesses. In the past decade, I have published 3 books and am working on my 4th. I've written hundreds of blog posts, not to mention completing 6 different coaching and training certifications.
A few years ago I started selling my art which took me by surprise. I am a seeker, deep thinker and rebel on an eternal quest to become the best version of myself. I am sure it will be harder than I thought. But I am up for the challenge. See more about my journey on my website.

Hi! I'm Conner, King of...
Well, I definitely wouldn't call my self a king, but a Jack of all trades certainly! Between being a life long musician, and avid hiker and climber, and getting my BFA with a concentration in Metalsmithing and Jewelry, I've had the great pleasure of working with my mom Minette on our newest project, creating space.
Several years ago, I discovered https://worldofmandalas.com/ and instantly became addicted. The creation of the geometric designs you'll see in this course (and the 100 other I've accumulated over time) is incredibly meditative and has been a huge help in building my art process.
Specifically, it's helped me identify that my desire for process far surpasses the importance of the final product. In furthering the designs I've given you, I hope you find the same enjoyment of process in your creative practice